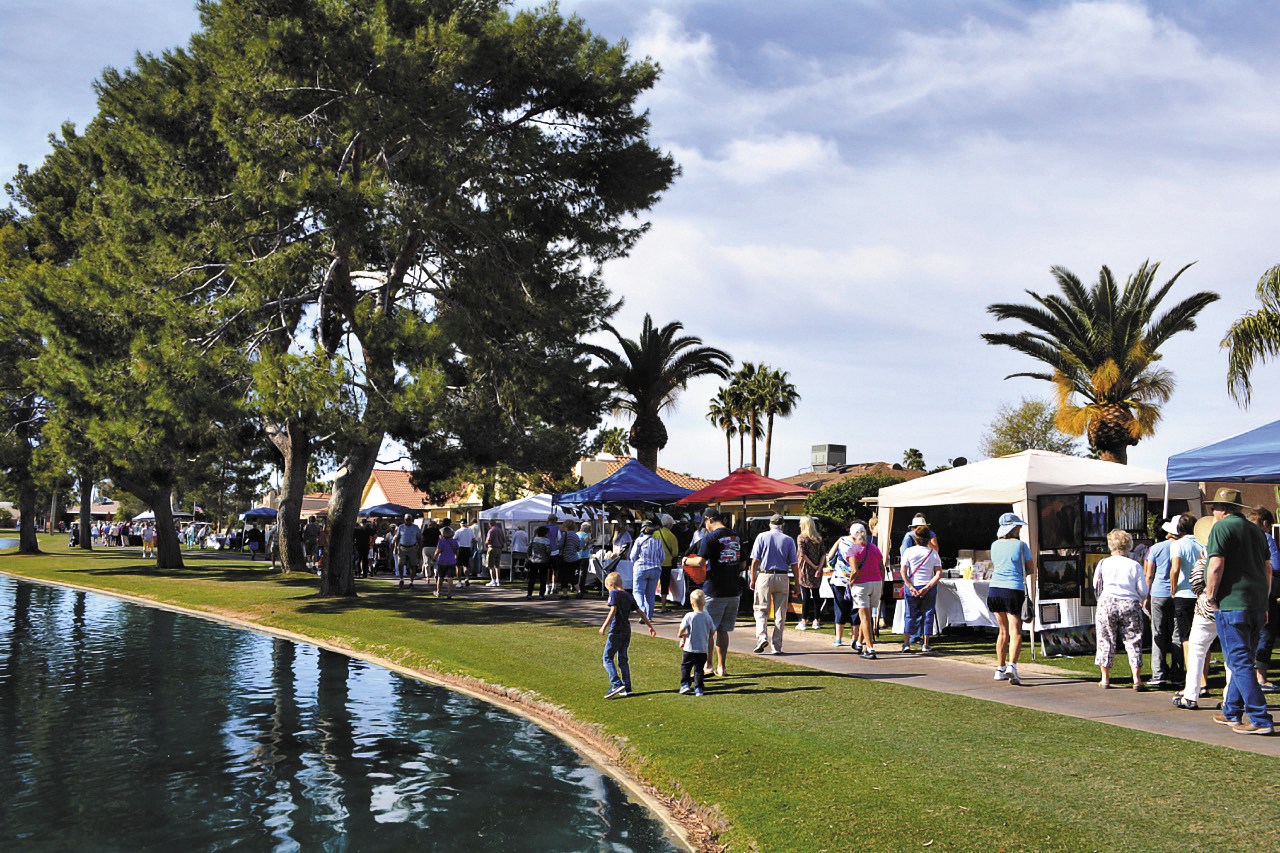 Diane Hitt
The Art at the Lakes 15th Annual Art Show fundraiser will be held on Saturday, March 2, 2024, with a rain date of Saturday, March 9, 2024. The show is open from 9 a.m. until 2 p.m. The show offers paintings in all mediums, pottery, gourds, jewelry, photography, woodworking, and much, much more. The show is held around the beautiful lake in Cottonwood south of the tennis courts.
We are looking for artists who want to participate in our Art Show fundraiser for the Arizona Fire & Medical Authority (AFMA) Firefighters Charities. These charities help community residents after an accident, fire, medical emergency, and more. All proceeds go to the AFMA Charities.
We look forward to another great show featuring great artwork, great food, a great raffle, great music, and great people enjoying a beautiful day around the lake. There will also be great food served by our firefighters. There will be raffle items worth approximately $6,500.
Applications will be emailed by Nov. 15 to those artists who have participated in the show last year and for whom we have an email address. If you are a new artist applicant or did not receive an application, you may request an application at [email protected]. Art at the Lakes is a juried show, so new artist applicants should include three photos of their work with their application. The application email will include an application form, set-up and take-down information, and show information.
Applications will be available in all Sun Lakes art rooms. You may also pick up an application in the Cottonwood Palo Verde Administration office and the IronOaks lobby. The cutoff date for applications is Jan. 29, 2024. The application fee is $65, and the fee includes a table and two chairs. Extra tables are available for $20 each, and an extra chair for $5. It might be helpful to bring someone with you so you can take breaks. Please plan to provide your own shade. There are approximately 100 spaces around the lake, so get your application in early to ensure a space.
For additional information, please send questions by email to [email protected] or call Diane Hitt at 480-802-7080.