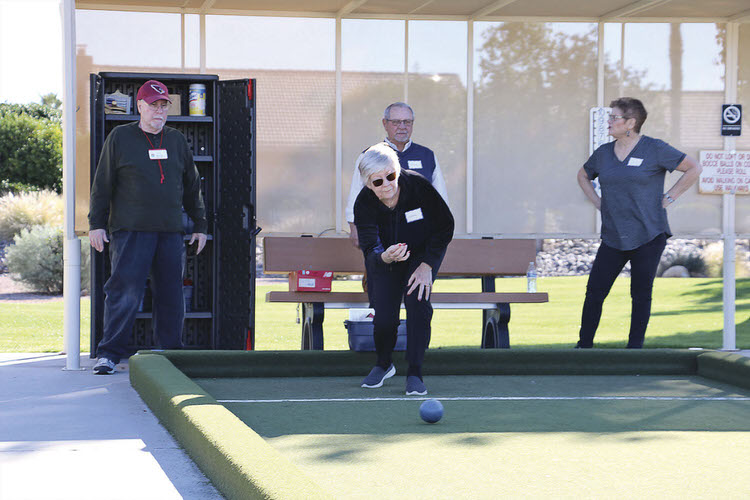 Mike Buscaglia
The Sun Lakes Bocce Club began Season One on Oct. 31. Two hundred Sun Lakers signed up to play bocce this year—a wonderful turnout, with many new players to the game and several taking advantage of the free training session being offered by the club.
If you are interested in signing up for Season Two, registration on the website, www.sunlakesbocceclub.com, opens on Dec. 1. Season Two will begin on Jan. 16, 2023, and end on March 19, 2023.
Our first potluck/awards banquet will be held at Sisk Park on Jan. 15, 2023, and the second on March 26, 2023. The Bocce Club will also sponsor two competitive tournaments this year for its members. One will take place on Sunday, Feb. 26, 2023, and the other on Thursday, March 23, 2023. You must be a member of our club to be eligible to play in the tournaments.
If you are interested in learning to play bocce, rated the "number one most friendly activity among senior citizens," and would like a personal training session, contact our membership director at [email protected], and we will arrange a training session for you. If you are simply curious about the game, come over to Sisk Park any day between 10 a.m. and 2 p.m. and watch Sun Lakers having fun playing bocce, "The World's Oldest Game"!