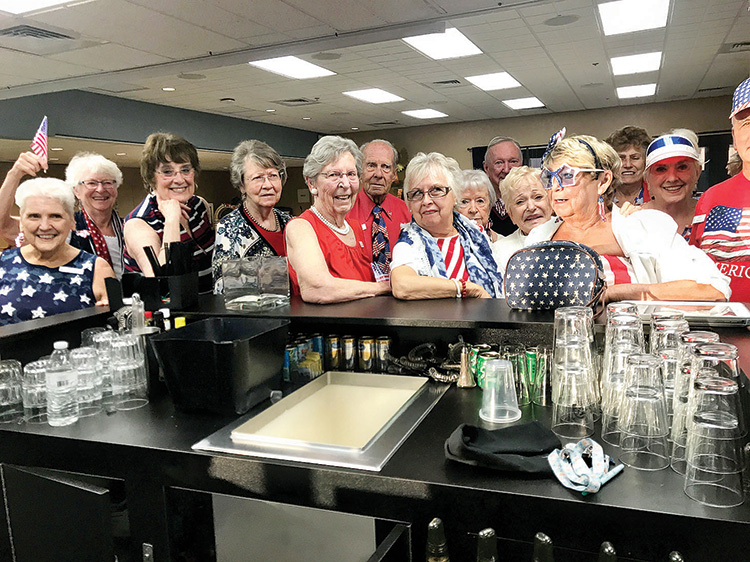 Ann Kisner
We miss our Thursday socials which are a time of friendship, fun, and time together. It is with great determination that we forge ahead. It's a time when we must strive to do good and help others less fortunate. We can wear our red, white, and blue and wave our flags. To see all the flags waving at the clubs and in front of our homes is very rewarding. The Lions do a wonderful job of placing the flags around our community.
Since we may still be under some kind of stay at home restrictions, we can still celebrate our holidays: Memorial Day, Flag Day, 4th of July, and Labor Day. Be proud—put on your red, white, and blue and take a walk for everyone to see.
Since we may not visit in person with each other, we can still communicate. Just sign on to our beautiful web page at cheerssingle.org. Check up on what may be happening with our members. Give them a call or send an email. You can send a short note about what you are doing. Update your web page if needed.
If you are a single living in Sun Lakes, SunBird, Solera, or Springfield, you are welcome to join us when life begins to be a little more normal. We would love to have you as a member.
If you want more info, call Ginny Marr at 390-5145 or Richard Lewin at 525-3630 or check out our website at cheerssingles.org.