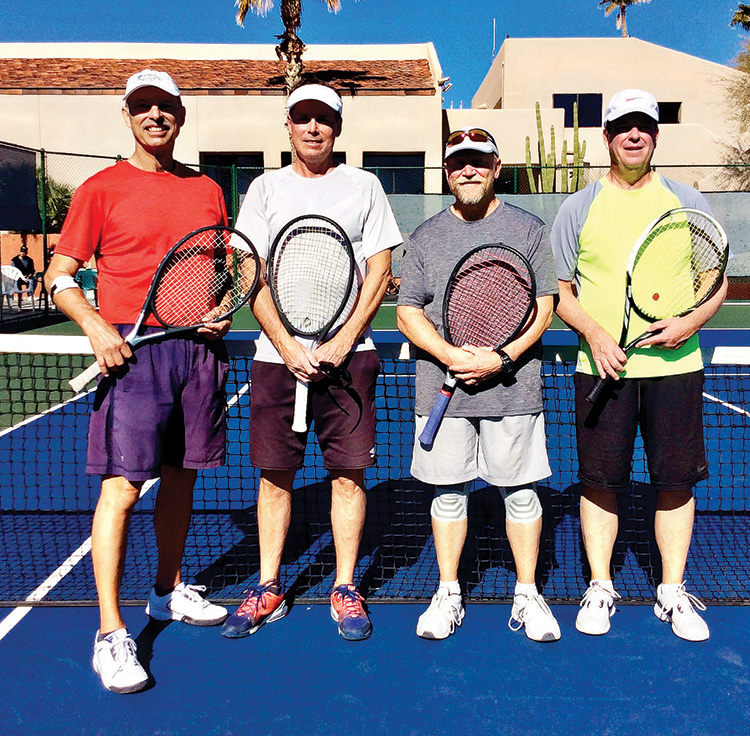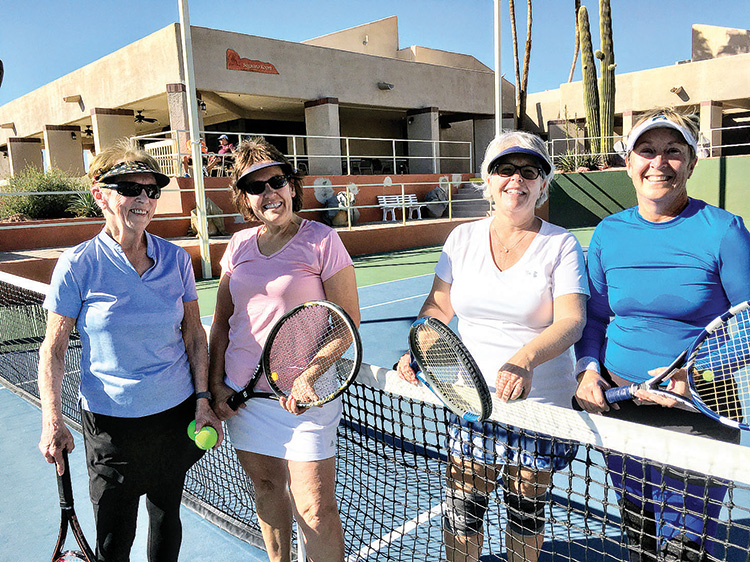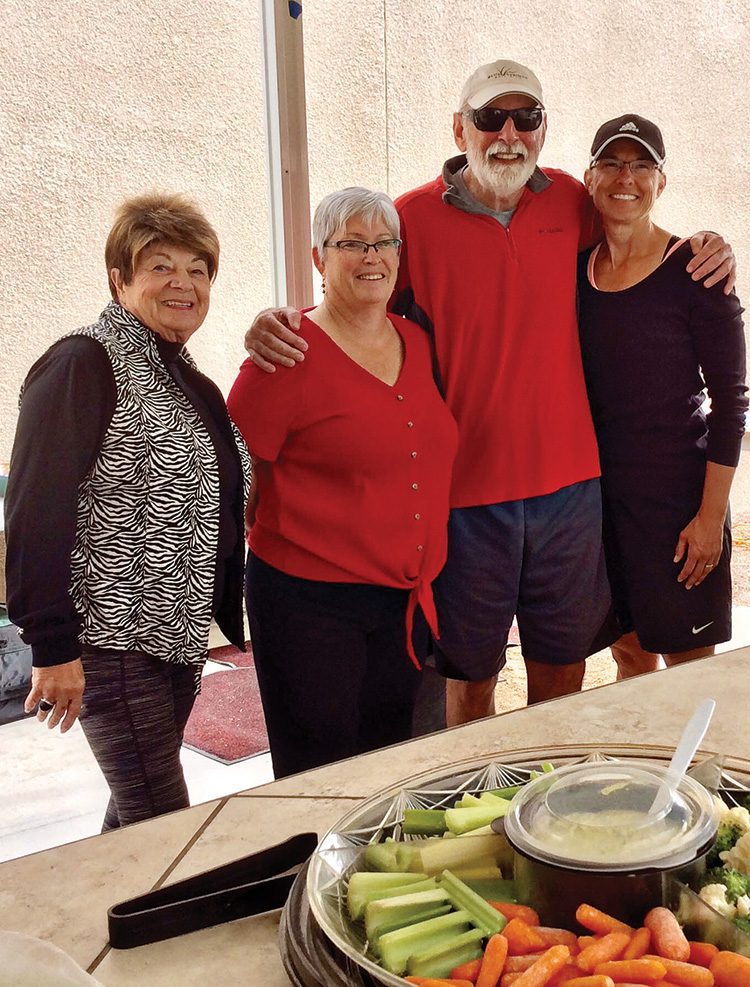 Penny Petersen
Memories of great tennis games, exciting competition against friends, and tennis dinners with entertainment are usually the things the Cottonwood Tennis Club (CTC) members remember. This year, everything was different as the coronavirus caused the cancellation of six scheduled events. That's never happened since the club was founded in 1982, 38 years ago.
Fortunately, for those of us who would be totally insane without playing, the tennis courts remained open for casual play as long as players practiced social distancing. That works, but now that mid-summer is upon us, there are fewer people venturing out, even at 7 a.m.
So, it's time to say thanks to the volunteers who ran the club this season. Our president for the 2019-20 season was Mary Ann Rice. She was assisted by Vice President Laks Jagnandan, Secretary Jenette Curran, Treasurer Spencer Roberts, Tournament Director Jerry Higgins, and past President Bill Gosiak. All the officers were assisted by the efforts of Membership Chair Barb Jorgensen.
The women's Monday league director was Kathy Sundsrud. Wednesday league director was Georgia Day. Susie Dunn and Marie Hargus were the extended league directors. Rod Johnson and Bill Triquart shared the task of Tuesday's Men's League, and Dave Cain covered the Thursday league. Spencer Roberts headed the Men's summer league, the longest of the leagues, extending from April to October.
Organized play coordinators included Ozzie Pedrera (Men), Sonda Giles (Women), and Dick Kane (Mixed). One of the hardest jobs in the club is the ratings committee. That was headed this year by Kathy Moliter, who donated hundreds of hours. She was assisted by Maurice Allen, Armin Flachsmann, Susan Garman, Laks Janandan, Jay Ketter, and Ollie Johnson.
For many years, CTC has sponsored a free tennis clinic for those who want to learn the sport. It has grown in popularity. Many of our current members started out as students in the tennis clinics. For the last few years, Pierre Moresi has organized and run the clinics. He is assisted by Al Wagner, Ollie Johnson, Joan Osoinach, and Heidi Gilbert.
You can't have tournaments without food. Sylvia Page ran that department with the assistance of Dian Bromley, Kristy DeCleene, Bonnie Livingston, Helene Mein, and Peg Onken. Mike Verrilli kept track of all the necessary supplies, and Cannon Hill and Jay Ketter were responsible for setting up spectator chairs. Court and ball machine maintenance was the responsibility of Dave Cain. Toni Reider handles all apparel orders.
Two people who were essential to the running of the organization were Webmaster Edith Tanniru and our representative on the recreation committee, Burt Hustad. Altogether, that's over 50 people donating hundreds of hours of their time to make CTC a friendly, smooth-operating organization.
Thanks to all of you mentioned above and the many others who assisted with food service, score keeping, cleaning up, and scheduling for various events.
For information on membership in CTC, contact Barb Jorgensen at [email protected] For information regarding the free tennis clinics on Monday and Tuesday evenings, contact Pierre Moresi at [email protected]