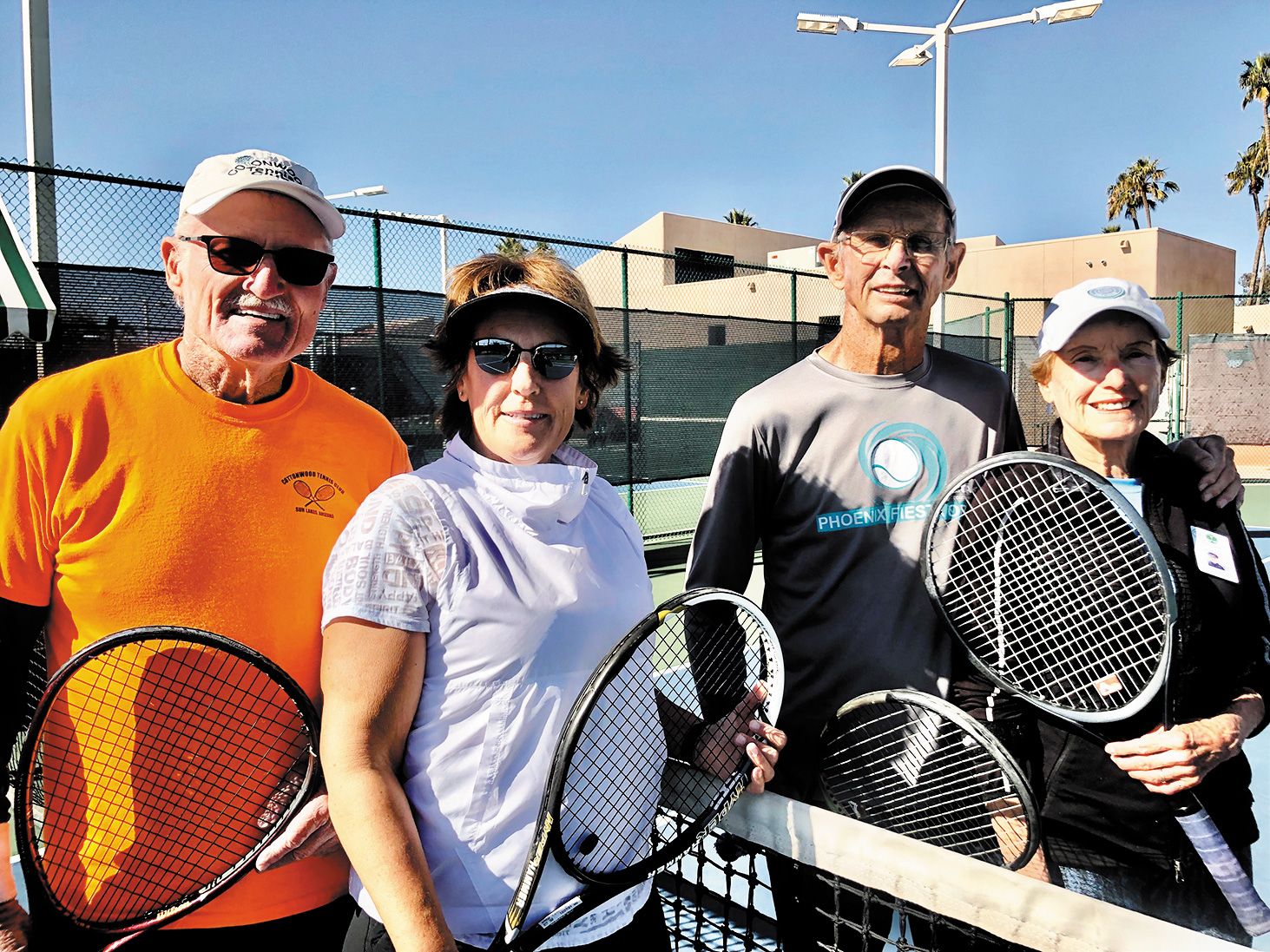 Penny Petersen
The first Social of the new year was held on Jan. 21. Palm Creek is in Casa Grande, so our opponents had to drive quite a ways for the experience. However, Casa Grande defeated Cottonwood Tennis Club (CTC), so that made the ride home a lot easier. There were 30 matches. Palm Creek won 17, and CTC won 8. There were also 4 ties. Each of the matches had a time limit, which accounts for the 4 ties.
Tournament Director Jay Ketter thanked all the volunteers from CTC who worked the kitchen and helped him keep track of scores. He also thanks all of the people who were spectators and came out to view the competition.
Don't forget that every Monday night from 7 to 8:30 p.m. there is a free tennis clinic on Court 1. You do not have to be a member to attend. Also, there is a free Tennis Strategy class from 1 to 3 p.m. on Wednesdays. This is for female members only and is limited to those rated Blue and Silver.
For information regarding membership in Cottonwood Tennis Club, please contact Membership Chair Susan Hood at [email protected]