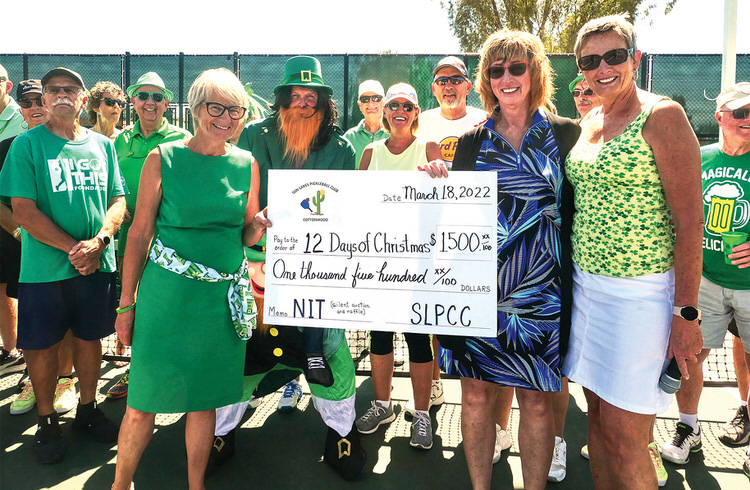 Susan Ori
The CWPV Pickleball Club got an early start on Christmas giving at the Norris Invitational Tournament in March. The silent auction and 50/50 raffle generated more than $2,000 in donations by players, members, and fans.
Jean Jones of the CWPV Recreation Department was presented the $1,500 check for the 12 Days of Christmas Program, which is geared toward individuals needing a little extra holiday kindness.
Special thanks to all who donated items, time, and money for the cause.
Mary Roper and Sue Ori presented Jean Jones the check at the St. Paddy's Day gathering.