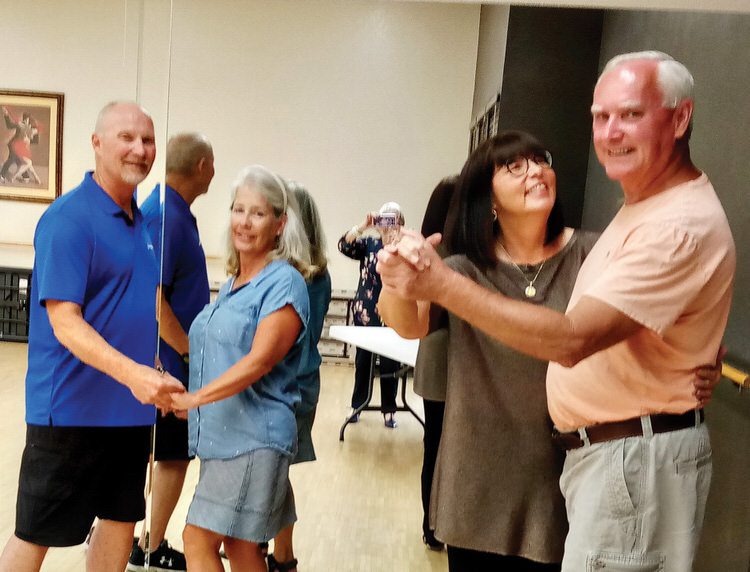 Social dancing provides so many benefits above and beyond learning a new social skill. New friends, flexibility, strength, balance, and mental acuity are awesome side effects. But, most of all, we have fun!
Your friends and family may want to join you, and they are very welcome. The more the merrier!
Classes began on Sept. 12 in the Dance Studio located in the Cottonwood community.
For more details and information, call instructor Mary Lou Kaye at 480-939-1869 or email her at [email protected]