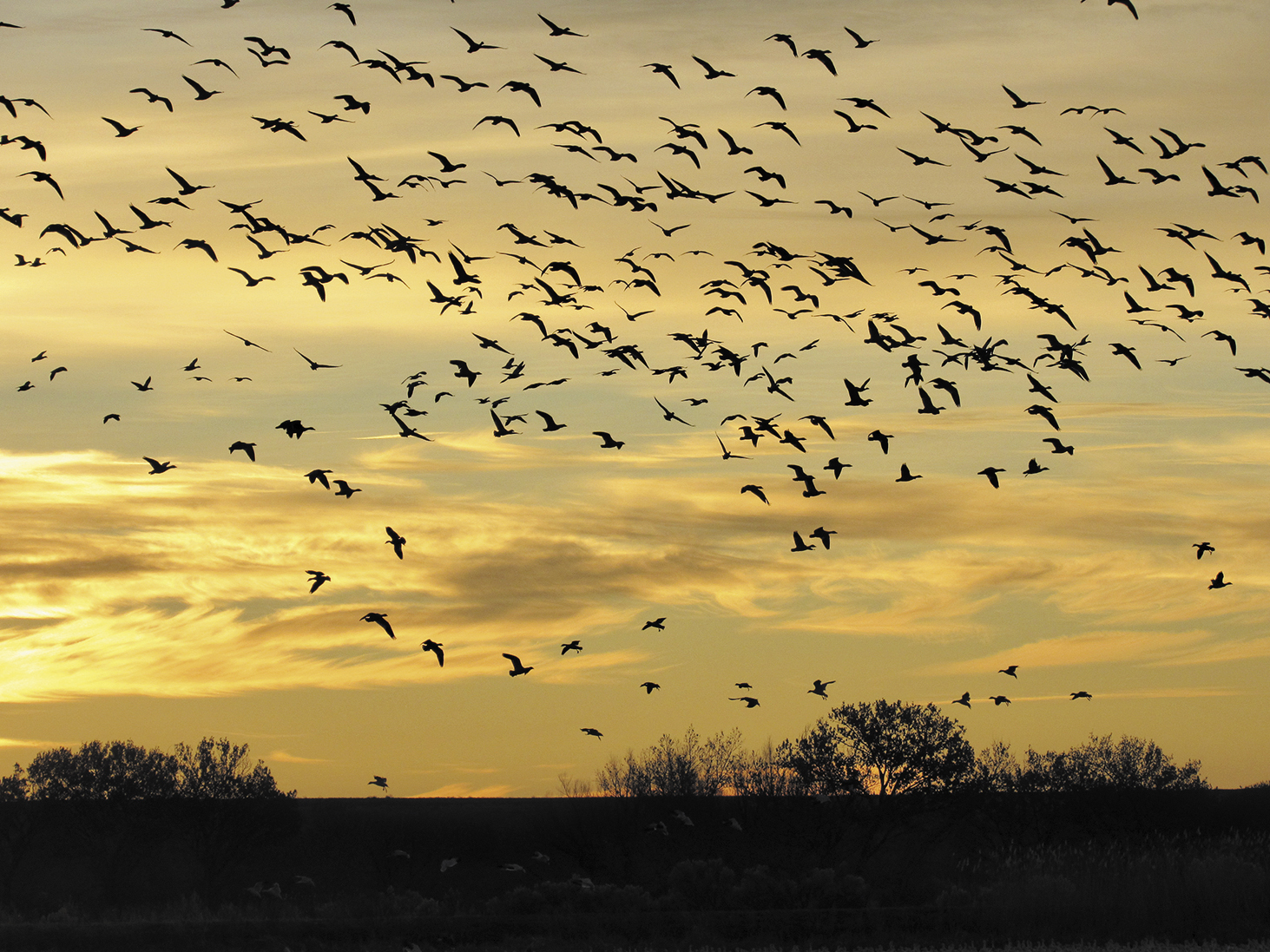 Fall migration brings changes in what birds are visiting. In October, on a walk around a lake in Sun Lakes, we might see local birds like a snowy egret, a green heron, and a few mallards. But come November, there are large numbers of American wigeons returned from a 4,400-mile flight from Northern Canada. Then there are ring-necked ducks, buffleheads, pintails, and other ducks. The mallards must feel pushed out!
For an interesting view of the migration, enter Birdcast.info in a browser and watch the daily amount of birds heading south in the United States.
The fall migration is bringing visitors to the backyard, too. There are curved-billed thrashers, northern mockingbirds, finches, white-crowned sparrows, more warblers, vireos, and many more!
Want to find out what birds are here? If you're curious, visit the Desert Rivers Audubon Bird Walk on Nov. 4 at Chandler Veterans Oasis Park, and see what's flying in. Don't have binoculars? That's okay—there are some to lend. Take a Bird Walk with an experienced bird guide for about an hour. Pick up a bird guide book. Learn about birds!
Free Family Bird Walks at local parks by Desert Rivers Audubon Society:
Chandler Veterans Oasis Park, 4050 E. Chandler Heights Road, Chandler Heights and Lindsay, Nov. 4 and the first Saturdays of each month from 8:30 to 11:30 a.m.
Gilbert Riparian Preserve, Guadelupe and Greenfield, just east of the Gilbert Library. Look for the Desert Rivers Audubon tent on Nov. 18 and each third Saturday of the month from 8:30 to 11:30 a.m.
Visit the website DesertRiversaudubon.org for more information and monthly speakers.