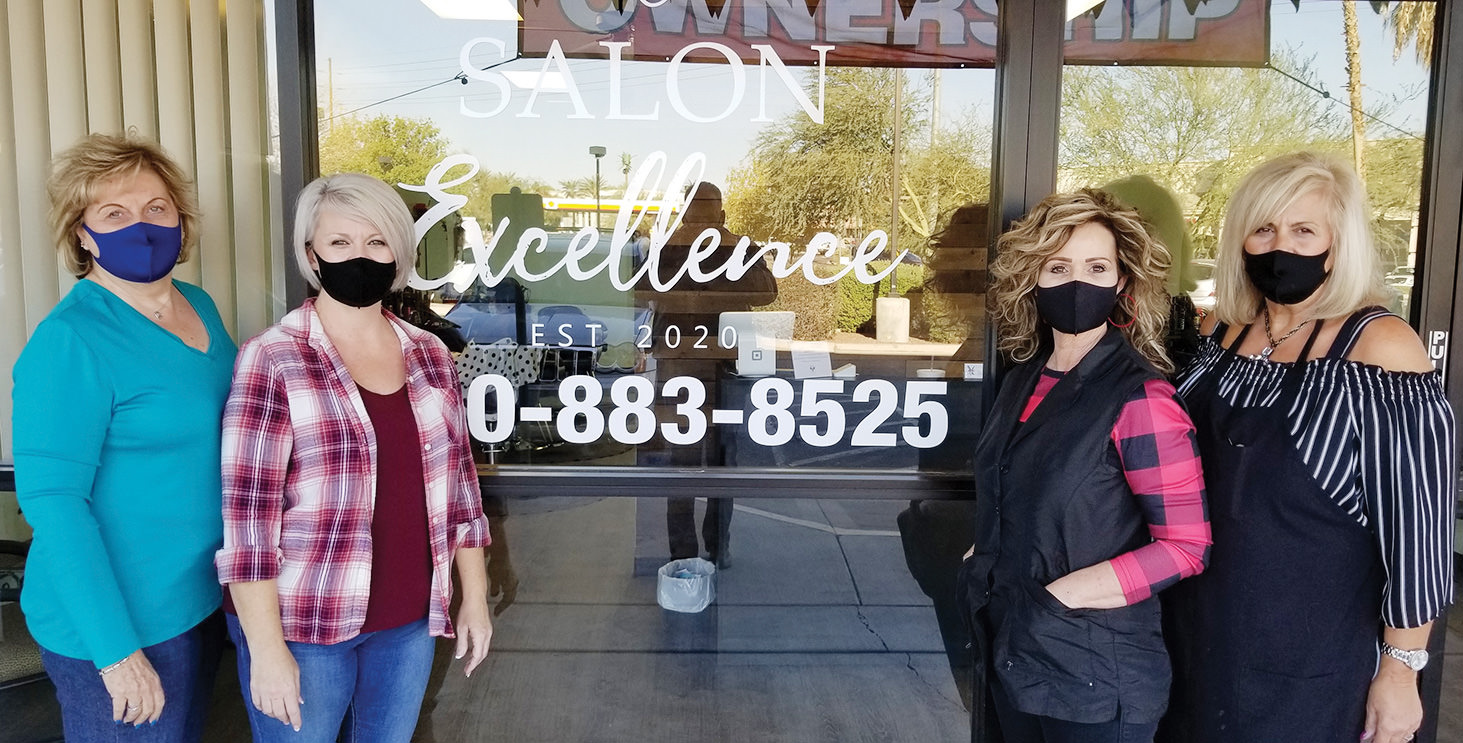 Kelly Nipper
In honor of our hardworking first responders and military personnel, Salon Excellence will be hosting a First Responder Appreciation Day on Saturday, Dec. 12, from 9 a.m. to 2 p.m. All firefighters, police officers, medical, and military personnel (both active duty and veterans) are invited to come in for a courtesy haircut and refreshments. Salon Excellence's talented staff will be volunteering their time to show appreciation for everything our valued first responders and military have done and continue to do to keep our community, state, and country safe and strong.
Please call us to schedule your appointment, as time slots will fill up quickly. Walk-ins will be taken as time and social distance regulations permit. Please bring an ID that indicates your first responder or military status, and masks are, of course, required. We would like to celebrate as many of our hardworking men and women as possible, so we ask that any additional services be scheduled during our normal business hours.
In addition, we are excited to announce that Salon Excellence, in partnership with the Live Love Organization, is also participating in a holiday blanket drive for children in the Sacaton School District elementary and junior high schools. If you would like to contribute, please bring in new, unwrapped blankets or throws by Dec. 15.
Salon Excellence opened in September and is located in the Bashas' Plaza on Alma School Road and Riggs Road, 10325 E. Riggs Road, Suite 104. Call to set up your appointment for First Responder Appreciation Day, or to schedule your holiday hair appointment at 480-883-8525.