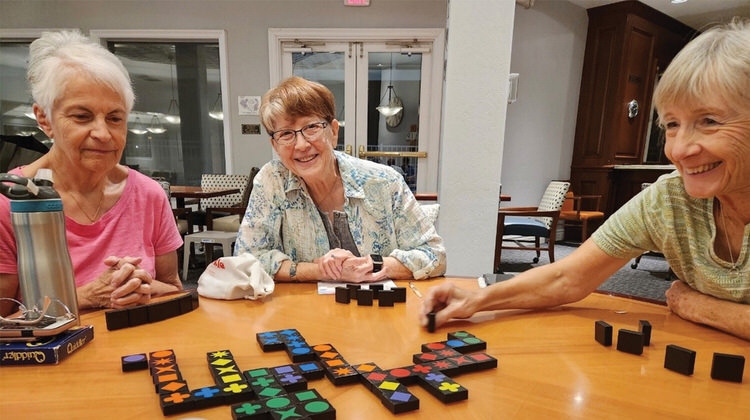 Sue Sargis
Need a night out to have some fun? Join us for games, laughs, and friendship. We are a small group of easy-going gals who just wanna have fun!
We meet on both Wednesday and Friday nights, from 6 to 8 p.m., at the Poolside Room in Oakwood. We play a variety of board and card games.
Please be vaccinated.