Jeanne Capeloto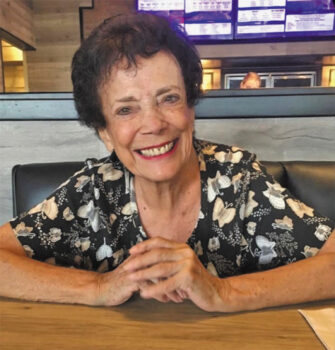 Jeanne Capeloto left us on June 11, 2023, after her third noble battle with cancer. Her son Glenn and daughter-in-law Donna were at her side in Chandler, Ariz.
Jeanne was born and raised in Seattle, Wash. She was born May 28, 1934, to Joseph and Margaret Benveniste. She was one of five siblings—with two brothers, Bob and Ron, and two sisters, Raye and Josephine. Jeanne was the second youngest. Jeanne was the last survivor.
She went to Garfield High School in Seattle and then attended the University of Washington. She then met the love of her life, Bill Capeloto, and got married in 1953. They spent a glorious 60 years together before Bill's passing in 2013.
Jeanne and Bill had two children, David and Glenn, and raised them in west Seattle, where Jeanne spent the majority of her professional career in the real estate industry.
Along the way, starting in 1990, Jeanne and Bill welcomed their three grandchildren, Chad, Amy, and Ryan.
Her passions always included traveling the world, particularly to Maui, where she and Bill lived for four years. She enjoyed sunshine, the ocean, oil painting, dancing, swimming, and helping others. She was a long-time volunteer at the Hartford Elementary School in Chandler, where she was known as "Mrs. C."
Jeanne was an active person in the SunBird community where she spent the last 30 years of her life. This included teaching Spanish classes.
Most remember her as the smiling ice cream lady with the red lipstick who lived life to the fullest. Her pleasant and social personality was contagious to everyone she met.
She loved her life at SunBird and all her many very endearing and generous friends that gave her support and love.
Jeanne was laid to rest at Valley of the Sun Cemetery in Chandler, Ariz. In lieu of flowers, please send donations to the American Cancer Society.
Marlene Schanter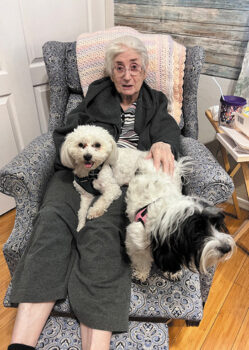 My mom comfortably passed away while in hospice care in Chandler, Ariz., on May 21, 2023. Mom's surviving family members are two brothers, one son and daughter, and two loving grandchildren who were her favorite pastime.
She was born and raised in Los Angeles, Calif., until moving to the Oakwood Country Club in Sun Lakes 22 years ago.
Mom loved sewing bedding for animals, making and repairing doll clothing, and making stuffed animals for children in need. She was a member of various clubs, from making stained glass, playing board games, and volunteering at a local dairy farm as a tour guide for children. She loved playing Pan with her friends on Mondays and spent many years involved in her Jewish community and singing in the choir and, lastly, raising and enjoying her pets.