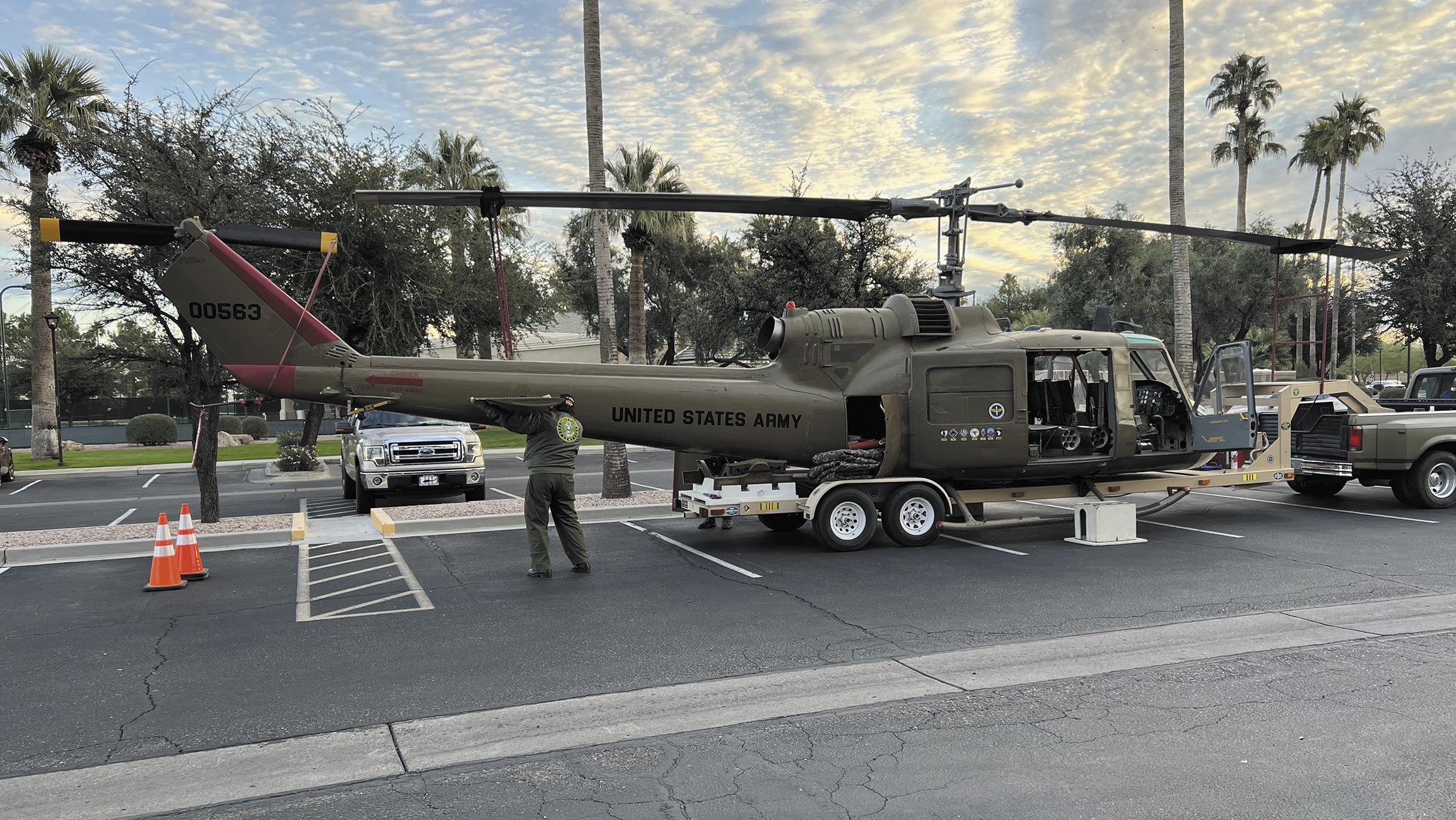 Michele Renahan
The IronOaks community is gearing up for a heartfelt and patriotic Veterans Day celebration like no other. On the morning of Nov. 13 at 8 a.m., IronOaks veteran residents will gather for a special breakfast event to pay tribute to the brave men and women who have served our nation.
This remarkable event will take place at IronOaks' picturesque venue, and it promises to be a morning filled with gratitude, camaraderie, and cherished memories. The highlight of the celebration will be the impressive display of helicopters, which will undoubtedly be a sight to behold for attendees of all ages.
One of the most unique aspects of this celebration is the opportunity for veterans to share their memorabilia with the community. Veterans are encouraged to bring in their cherished artifacts, photographs, and stories to be displayed, allowing everyone to gain a deeper understanding of their remarkable service history.
For IronOaks residents who are veterans, this breakfast event is not only a wonderful occasion but also a complimentary one. It's a small token of appreciation for the sacrifices made by these heroes. However, spouses of veterans are also welcome to join in the celebration for a fee of $15 (plus tax and gratuity).
This event is a chance for the IronOaks community to come together, show their support, and express their gratitude to the veterans who have dedicated their lives to serving our country. It's an opportunity to learn from their experiences, share stories, and create lasting connections.
"We are honored to host this special Veterans Day celebration where we can all come together to recognize the incredible contributions of our veterans," said Abigail Faires, lifestyle manager, the event organizer. "It's a day to celebrate and remember, and we encourage everyone to attend and make this day even more meaningful."
Special guest speaker Captain Gary Shoman, USN (Ret), will provide an introspective on his military career. A native of Wisconsin, he joined the Navy after college graduation and earned a commission through the Aviation Officer Candidate School program. He began flying A-7 Corsairs and then transitioned to F-18 Hornets. He is a veteran of several operational cruises to the Arabian Gulf and Pacific Region. You will also be entertained with a star-spangled performance by the Sun Lakes Chordaires.
IronOaks residents, mark your calendars for Nov. 13 at 8 a.m. and be part of this heartwarming celebration of veterans and their service to our nation.
For more information and to RSVP, please bring your IronOaks homeowners card to the Concierge desk at the Oakwood clubhouse for your tickets, as they are limited.