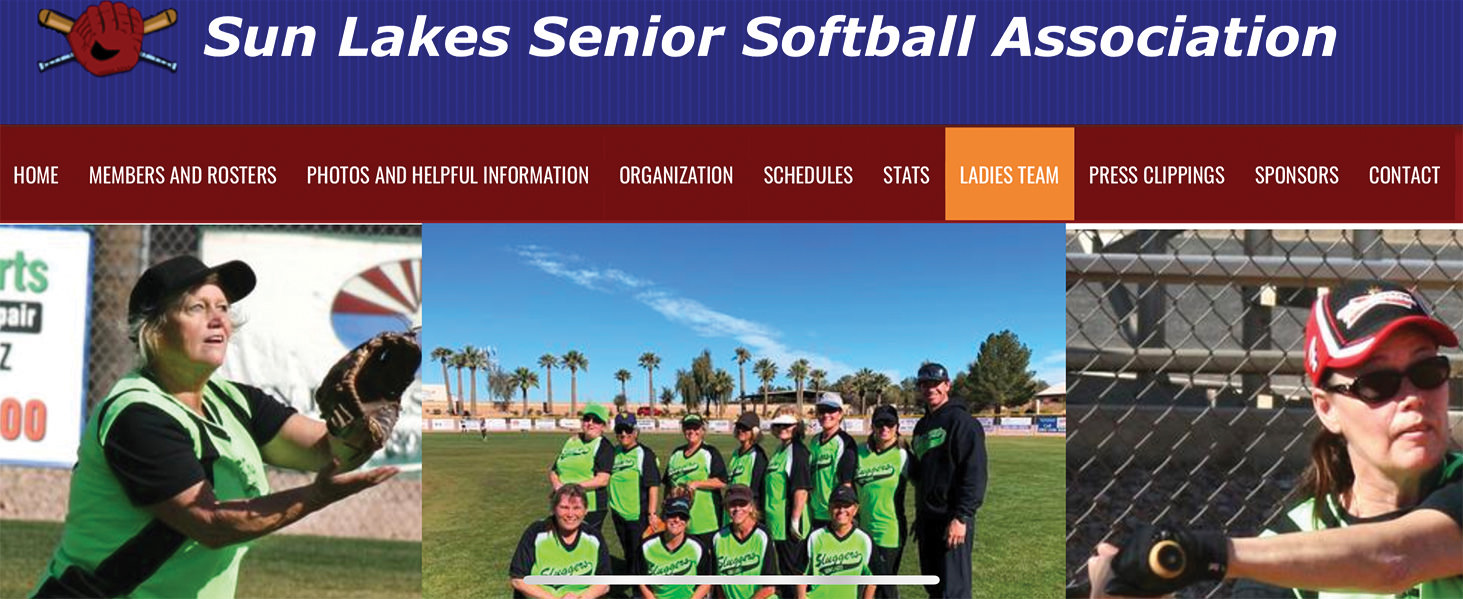 Larry Wolfe
Our Lady Sluggers senior softball team was scheduled to open their season on Jan. 18, at the Field of Dreams. They play against other area teams in the Valley of the Sun League. This year, the league was reduced to five teams due to the impact of COVID-19 restrictions.
The Lady Sluggers were planning to play a 16-game schedule, with all games taking place at our Field of Dreams. Doubleheaders were scheduled for every Monday and Wednesday from Jan. 18 through March 10. The first pitch will be at noon on each play date.
Given the uncertainties related to COVID-19, the schedule is subject to change. Check out the latest information on the Ladies Team Page on our website, at www.sunlakessoftball.com. Come out to the field and cheer on our team!