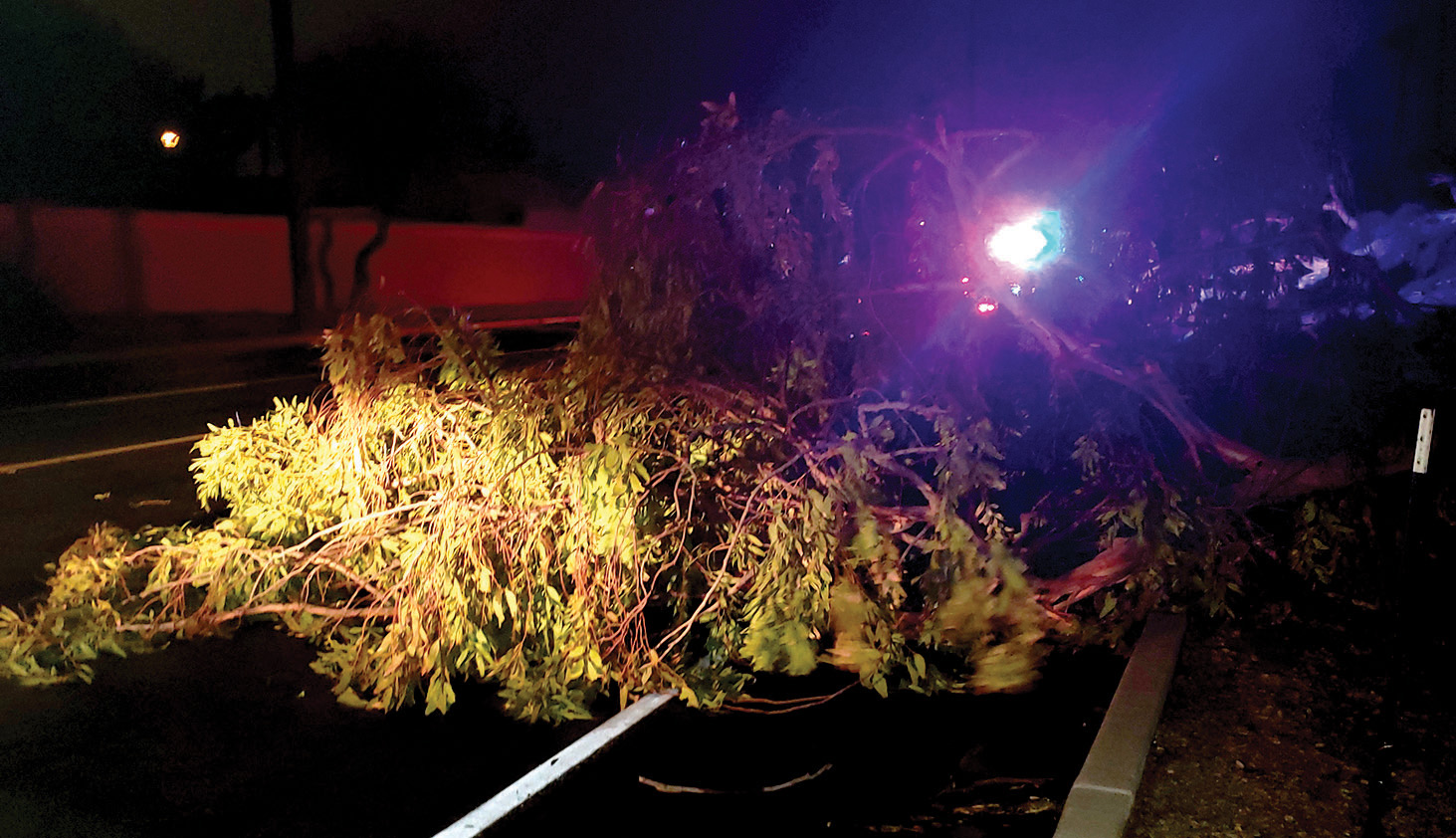 Dean Athmer
On Aug. 29 at approximately 7:30 p.m., Sun Lakes Sheriff Posse member Kevin Steffee was out patrolling the Sun Lakes community when a microburst storm occurred. Around 8 p.m., Posse member Steffee was flagged down by a vehicle informing us that there are several trees in the roadway on Riggs Road just east of EJ Robson Boulevard causing a major traffic hazard. Steffee quickly informed the Maricopa County Sheriff's Office (MCSO) dispatch, and along with the MCSO deputies, he assisted with road closures, directing traffic, and even had Sun Lakes Sheriff's Posse Commander Craig Lloyd using chainsaws to clear the road well enough to open one lane of traffic. Steffee contacted the Maricopa County Dept. of Transportation for roadway assistance with clearing the larger portions of trees and adding safety barricades to make the eastbound lane safe for our community.
The Sun Lakes Sheriff's Posse was the first on scene of this incident and was informed by members of the Sun Lakes community. There were a few other calls in the community that the Maricopa County Sheriff's Office responded to, including several more trees blocking the roadway and even a tree that fell on a house.
This is an example of the Sun Lakes Sheriff's Posse's commitment in conjunction with the Maricopa County Sheriff's Office to actively support and respond to community emergencies in a time of need.