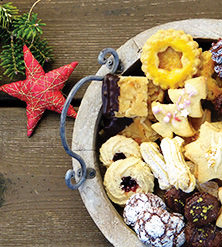 Ginger Dolberg
Another year without baking … but Sun Lakes United Methodist Women feel it's in the best interest for the health and safety of everyone to once again hold a "Bakeless Cookie Walk."
Won't you please consider donating again? Because of your generous support last year, we were able to provide monetary assistance to organizations such as Neighbors Who Care, Justa Center, My Sister's Place, Wesley Center, and many other agencies in our community and state.
Please send your donation to Sun Lakes UMW, c/o Sun Lakes United Methodist Church, at 9248 East Riggs Road, in Sun Lakes, AZ 85248.
Thank you and may God bless you!