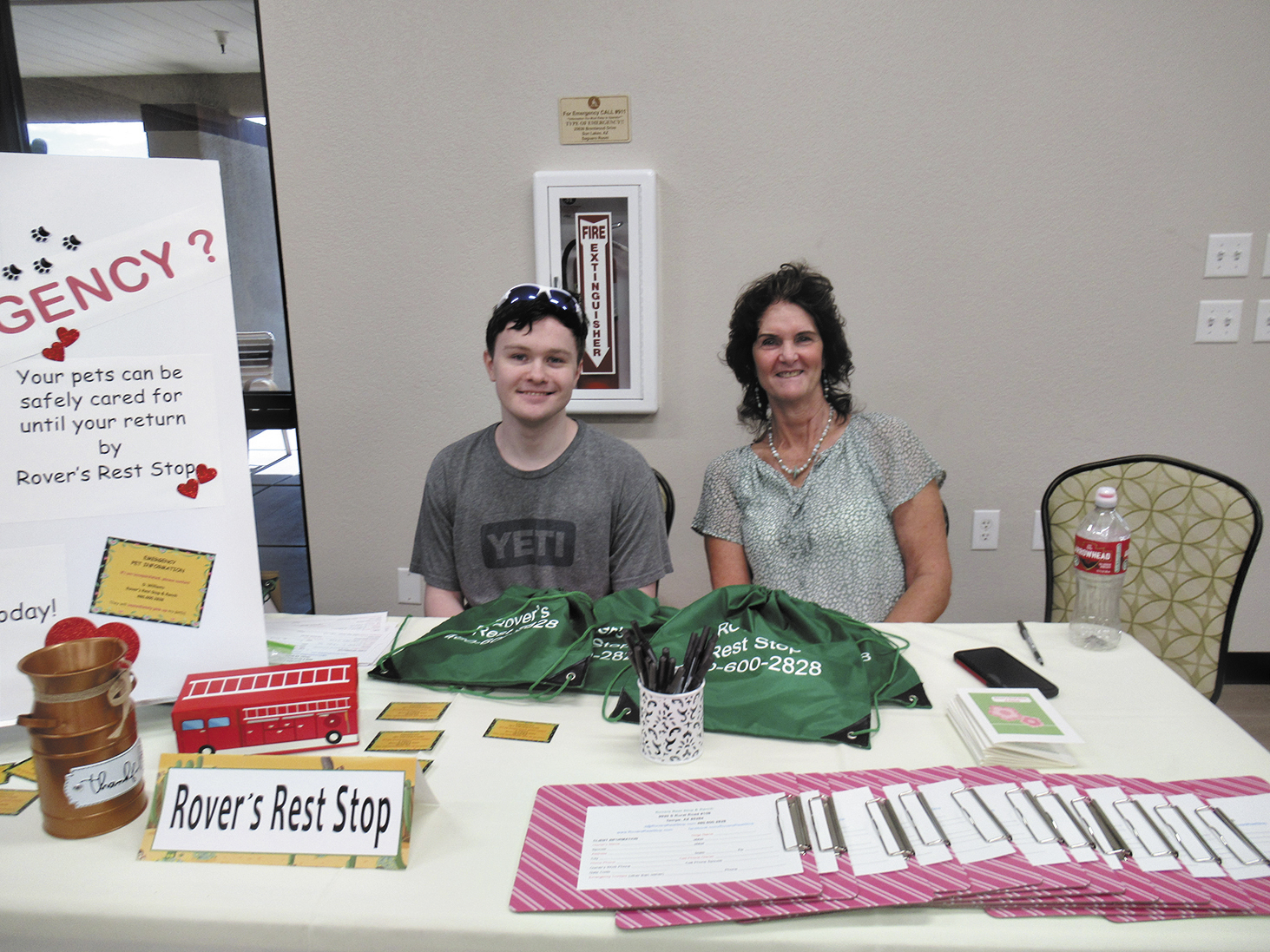 Rover's Rest Stop Kids thank you, their Sun Lakes family, for donations made to save the three Kids from being sent to County. They are decompressing and will be vetted and healthy before being available for adoption. You can tell they were well loved by their wanting to be near you, getting ear scratches, and taking treats gently. See updates on our Facebook page, www.facebook.com/roversreststop.
The end of the year is busy for the Kids. We are participating in the Sun Lakes Women's Association Garage Sales every month (Nov. 17-18, Jan. 20-21, Feb. 16-17, March 15-16, April 19-20, and May 17-18). Come on over and see the new and gently used pet items! All sales benefit the Kids! We are also accepting donations of gently used and new items and money to cover veterinary costs.
The Sun Lakes Women's Association is hosting a Holiday Bazaar on Nov. 3 and 4 from 8 a.m. to 2 p.m., Rover's Rest Stop will be there with beautiful jewelry, and all sales benefit the Kids! Be sure to stop by our booth and say hi!
Rover's Kids are proud to announce the expansion of the Emergency Program for all of Sun Lakes! Registration for the program is free, and you may sign up at any of our events, including our monthly Meet & Greet. We are supporting the fire department and Neighbors Who Care in helping you care for your pets in an emergency.
When you sign up, you will receive a bag that contains: 1) a magnet for your refrigerator with Rover's Rest Stop number to call, 2) a container to list and put any medications your pet may be needing, 3) a card for your wallet so you always have the information at hand, and 4) a leash to keep your pet safe while transporting.
We will pick up your pet from the fire department once we receive the call. We will love and care for them in our home just like you would. They will get lots of hugs and kisses until you are able to care for them again.
Rover's Kids are fast at work preparing for their Dec. 9 Christmas celebration—you know they love a party! We will have free pictures with Santa and refreshments for all. Watch for more information coming soon!
By the way, we could use a few more ambassadors—come on by and visit with us. You just might have some fun! For more information, call 480-600-2828.