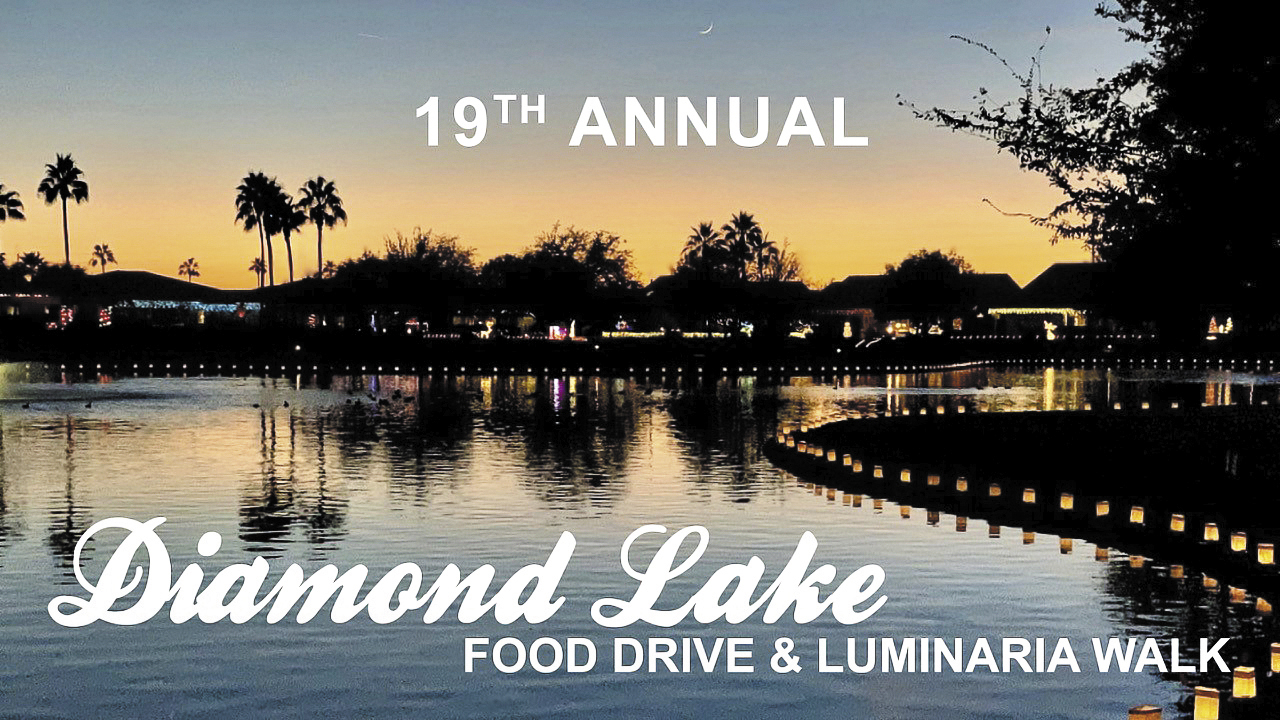 Steve and Robyn Moody, Co-chairmen
You are cordially invited to our 19th Annual Holiday Diamond Lake Luminaria and Food Donation Walk. It will be on Saturday, Dec. 9, and Sunday, Dec. 10, from 6 to 8 p.m. both evenings. Please come enjoy a lovely holiday stroll around Diamond Lake (Oakwood) while enjoying the luminaries that have been placed at water's edge, holiday lights and decorations from the yards that back up to the lake, and lively holiday musical entertainment! A fun evening for all ages—bring friends and family!
This event, sponsored by Unit 36C, will be accepting non-perishable food items and monetary donations for our local food bank AZCEND at the two main entrances to Diamond Lake, 8930 E. Diamond Drive and 8905 E. Emerald Drive. This provides meals to our many families in need in the Chandler area.
No golf carts are allowed on lake sidewalks (per HOA), and we kindly request that if you do bring a dog (not recommended), please use only short leashes, as the long ones can cause an accident in the dark. Bring a flashlight and your donations and bundle up!
Mark your calendars—you do not want to miss out on this wonderful holiday event!