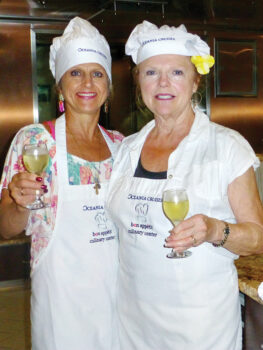 Jeanette Rajamaki
The February presenter will be Larissa Haas with Princess Cruises and Cunard. The meeting will be a Zoom meeting on Thursday, Feb. 11, at 4:30 p.m. Join us for an update on all things Princess and Cunard. Send an email to [email protected], or call or text 602-909-2000, so we can send you a link. If you are receiving our monthly newsletter, we will have additional information. Call to be added to our monthly newsletters also.
Current travel—Folks are booking The Copper Canyon 8-Day Land Tour, which is now going monthly with small groups. Jan. 9 was the first group to travel, and was limited to 10 people. February is limited to 12 people, March 20 is limited to 12 or 14 people.
The size may increase, depending on several factors. If interested, contact Jeanette. Pricing is $1,895 per person, based on double occupancy. The current group is reporting everything is clean, they are wearing masks where required, and having a good time.
The other group cruise we have planned is for Oct. 4, 2021, on Oceania Cruises, Lisbon to Venice. This is the artist series, with gratuities and specialty dining included, along with lectures and mosaic class with Stan Price and Tami Bogdanoff. Lots of special events and private tours. We have 20 people currently booked on the Marina for this group cruise. Call Jeanette for more details.
Looking forward to more travel in 2021. The Caribbean and Mexico are already open, and the all-inclusive resorts were full over the holidays.
Call Jeanette if you have any questions, at 602-909-2000.