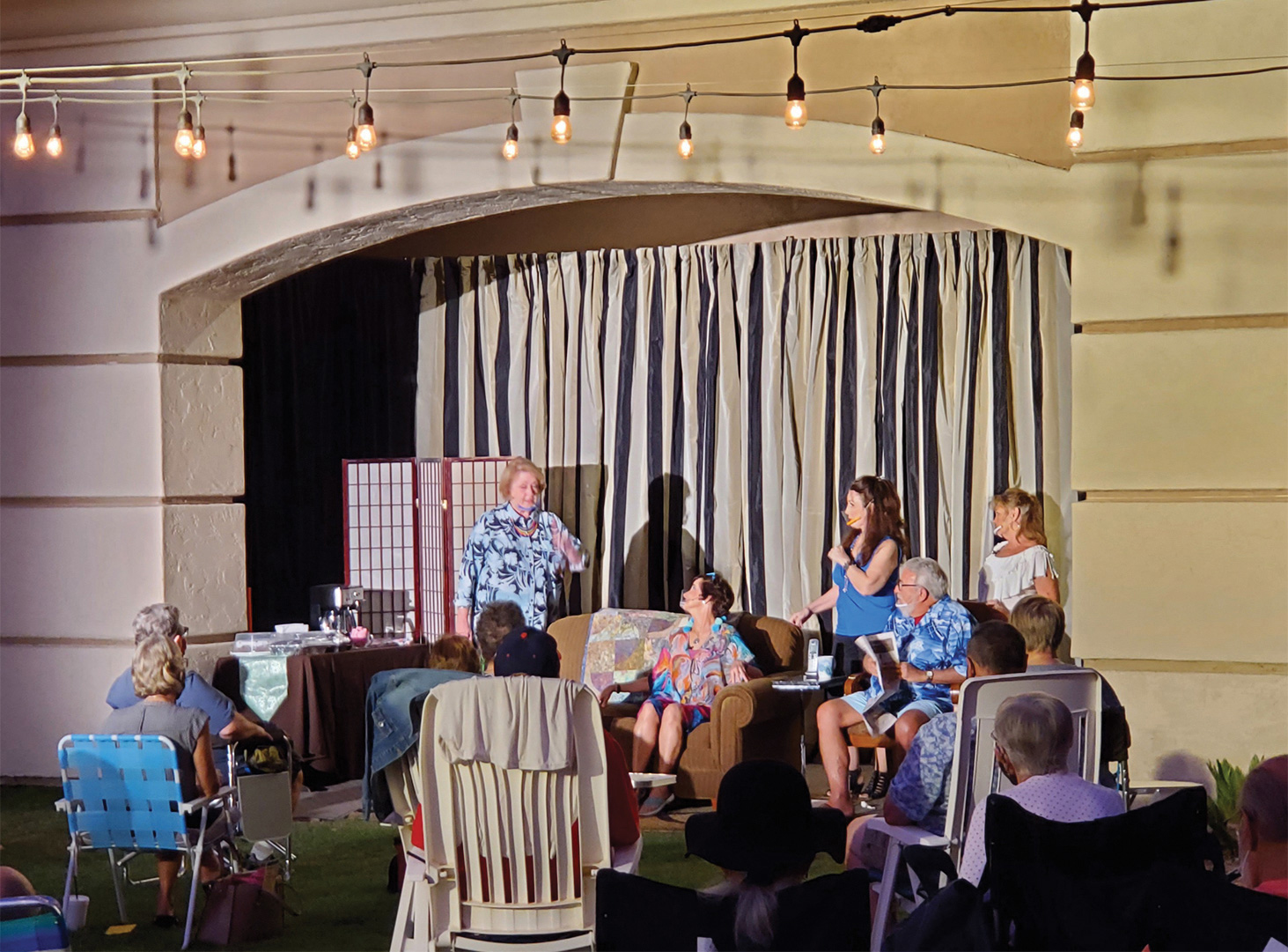 Robin Murray
Share the rewards of the Sun Lakes Community Theatre (SLCT) experience! SLCT sparks activity beyond the talents of our actors. Many volunteers contribute with off-stage roles such as sound, lighting, set design, costumes, hospitality, publicity—a list as long as the interests and skills our members contribute. These meaningful experiences are open to our Sun Lakes community.
A robust membership enhances the theatre experience for everyone! We all benefit from our love of the arts, sense of community, and purpose. Once you get a peek under the curtain, we believe you will have found a place with us.
During COVID-19 and when allowed, SLCT moved outdoors for the first time at Oakwood so patrons and actors could continue to enjoy the theatre in a safe way. The production of Laughter Is the Best Medicine, with very limited capacity and safety measures in place, was sold out each night to enthusiastic audiences.
Membership information is available at www.slctinfo.com or contact [email protected] for more information.