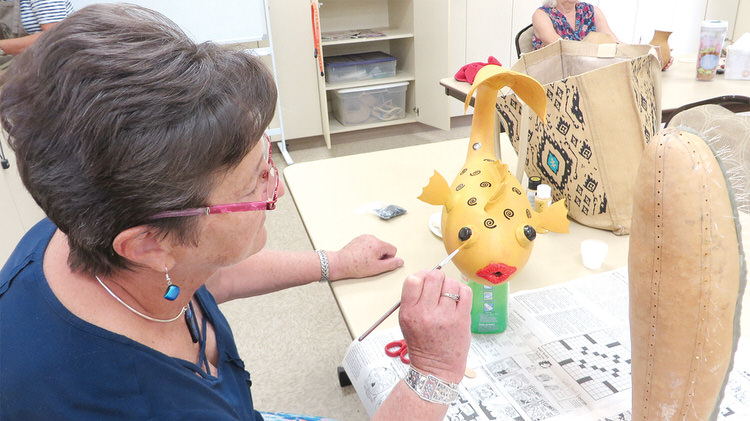 Vicki McKenna, Publicity
January has been a very busy month preparing for the Wuertz Festival, Running of the Gourds, which is to be held Feb. 11 to 13. Judging will be held for the competition on Feb. 10. Many of our members in the Sun Lakes area will be competing this year. We hope to see many people visit the festival this year. We were unable to have the competition last year due to COVID-19. We're excited this year and ready to go with everyone involved taking COVID-19 precautions.
Barbara Thompson is busy working on a gourd at the Monday workshop at the Oakwood Arts & Crafts Room.