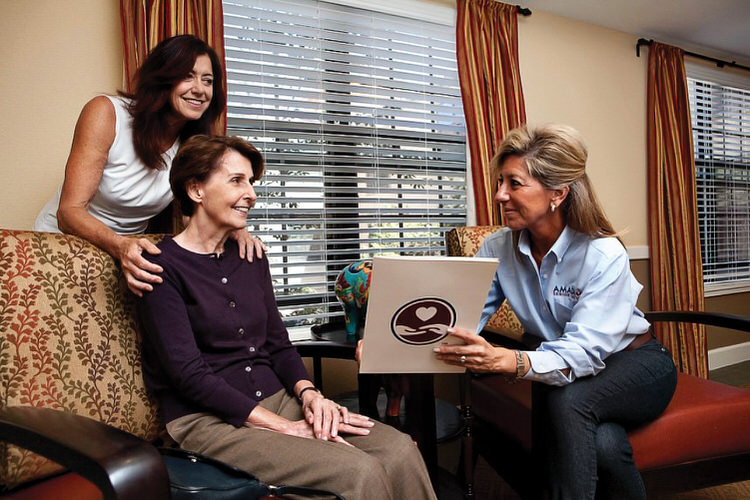 Approximately 15% of seniors purchased a long-term care insurance policy in their 50s and 60s. These policies protect assets and can be activated when non-medical care in the home is needed for assisted living or memory care. Having these policies is a wise move; however, there have been some shifts in the market, and now insurance companies are sending out premium rate increase letters.
The experts at Amada Senior Care focus on non-medical care and long-term care insurance advocacy. Our team can walk through your policy and the suggested rate increase and educate you on the policy benefits, increase options, and what is happening in the senior care space. "We take the shock out of receiving the increase letter and review the facts. We review the facts surrounding the policy, the benefits, the rate increase, and other options provided by the insurance company. Our educational approach to seniors allows people to make decisions based on the facts rather than emotions," states Kimberly Akers, co-owner of Amada Senior Care. "Even if you have been fortunate not to receive a premium rate increase on your long-term care insurance policy, I advocate for everyone to know about their policy before it is time to use or need it."
I knew Amada was the company we needed to guide us through the process. From helping us contact my parents' long-term care insurance and handling all the logistics of that, plus connecting us with all the available outside resources that were able to help, to finding us a wonderful caregiver for my mother. Amada was prepared and ready to handle all aspects of the process so I could concentrate on my mother. Thank you, Amada! —Renee M.
Amada Senior Care is hosting a free Lunch and Learn on Wednesday, Feb. 8, from 11:30 to 1 p.m. for current long-term insurance policyholders. RSVP to 480-999-5289 to reserve your spot today!