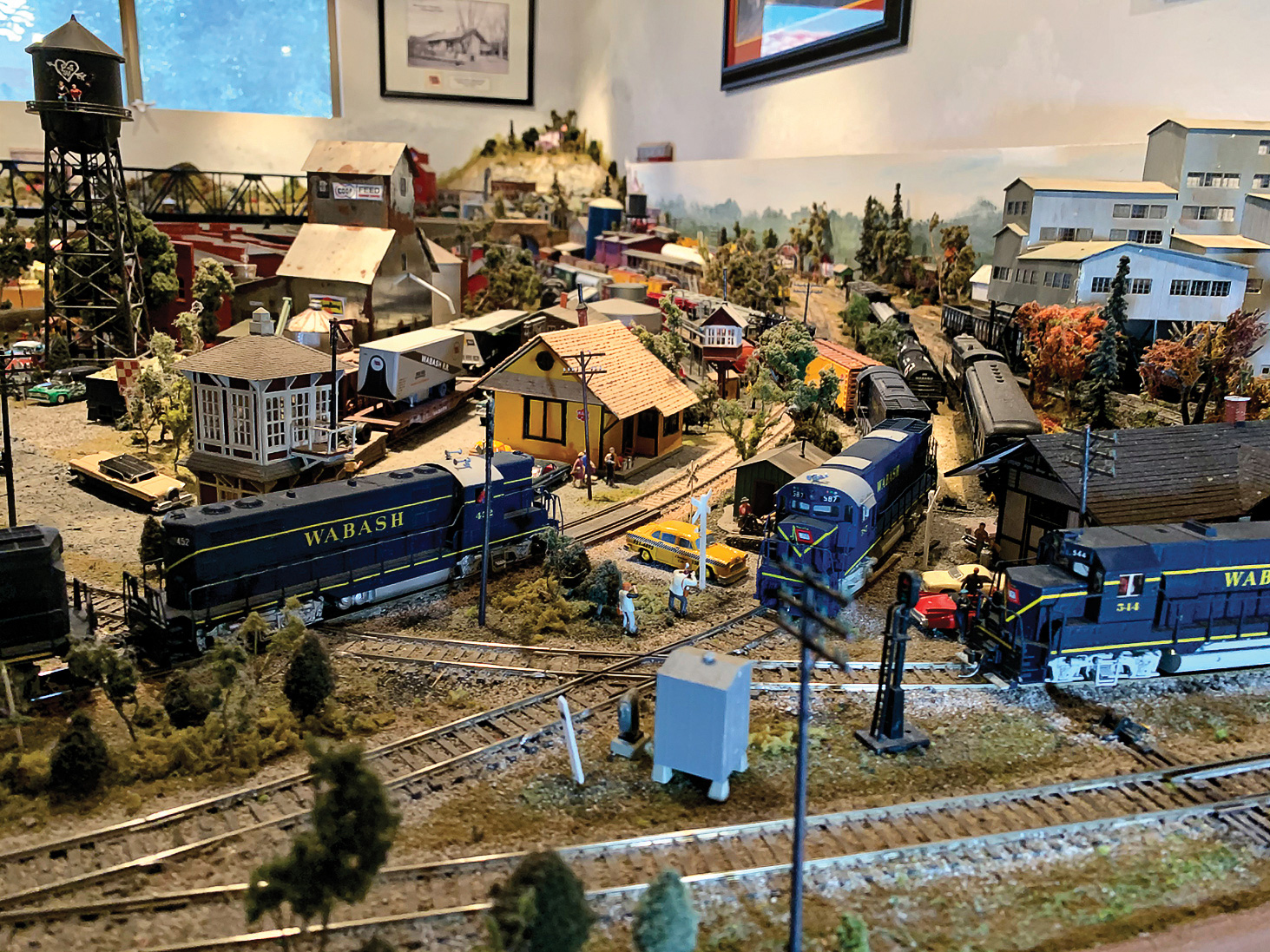 Harry Huckemeyer
As we head into the summer months, with Memorial Day right around the corner, things tend to change in our area somewhat. Of course, with all the travel restrictions and risks involved, the normal flow of traffic in the area has been down considerably locally. Hopefully, we are seeing positive signs that things are continuing to move in the right direction. Students are back in the classrooms, scholastic sports are being followed by many, and the professionals are back in business once again with Major League Baseball well into its second month. The good news is that we are starting to see some of our local activities starting to open up as the relaxing of many of the requirements previously in place are being adjusted to allow a more comfortable setting for all.
For the Short Line Model Railroad Club, things have been picking up considerably as we approach the end of the first half of the 2021 season for us. We had several of our club members attend a special event in Maricopa where we were treated to a fine breakfast and the opportunity to visit two separate locations that had impressive model train layouts, that we had the opportunity to spend some time with. Additionally, we set aside two dates where we had obtained an area to stage and update our current products for an upcoming multi-day event at the Superstition Mountain Museum located in Apache Junction. To wrap things up, as we do annually, we will be having our club outing at Sisk Park in Palo Verde. This is an opportunity for members and guests to meet with good food and great conversation.
One of the most popular landmarks in the Scottsdale area is the McCormick-Stillman Railroad Park, which is now open daily, and it is only a short trip up the 101. Attractions there are a train ride that tours the some 30-acre scenic area and an old-fashioned carousel that is currently operating daily. Some of the major indoor attractions are temporarily closed because of the virus guidelines in place. For additional information, you can call the park directly at 480-312-2313. Ask for Valerie, and she'll be happy to provide you with details. Additionally, the Chandler Railroad Museum, and for a trip to the past, the Superstition Mountain Museum in Apache Junction are now both open on weekends. If interested, I would suggest a phone call for hours and additional details.
Wishing you all a pleasant summer and hope you have the opportunity to spend some time catching up on some of the things we all missed over the past year. We're looking forward to a healthier, brighter future as we head into the remaining months of this year, hopefully, filled with fun and enjoyment in whatever your favorite things are to do. If you have any questions regarding any of the above, feel free to contact me by email at [email protected], or you can call 480-802-4976. If you call, please leave a name, time, and number where I can get back to you. Thank you and have a great day.