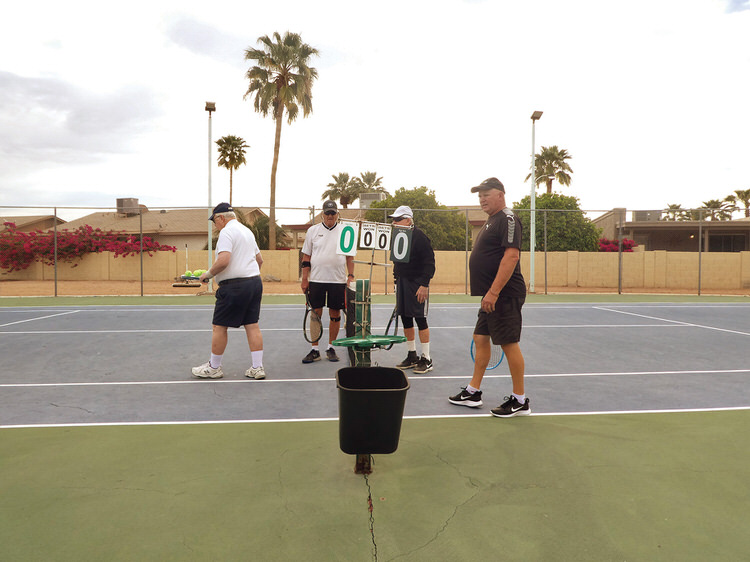 Jerry Vance
The Sun Lakes Tennis Club is busy and looking for you. We play every Monday and Wednesday at 9 a.m. at the courts. To sign up, go to the website or contact (for Mondays) Ralph Howland at 760-567-9840 or Ed Campion at 480-495-0500. For Wednesdays, contact Tony Horn at [email protected]
The new start time is 9 a.m.
We have some fun events coming up:
Saturday, Feb. 5, SunBird at SunBird
The sign-up sheet will be posted in a couple of weeks, and I will send out a reminder.
If you think you might play, please sign up. If circumstances change, just let us know.
Come out to see us on Wednesday or Monday mornings and get in on the fun.
Happy New Year!