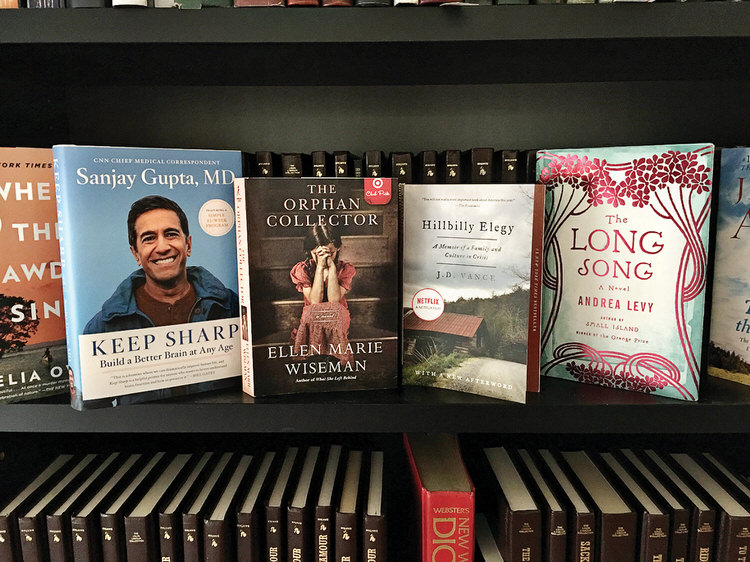 Bette Hargrave
At the recent library board meeting, we welcomed Ev Rainwater as our seventh board member, replacing Pat Ducet. Ev Rainwater has been a volunteer with the SLCC Library approximately eight years, and we are all looking forward to working with her in the closer relationship of the board. Thank you to both Pat Ducet and Ev Rainwater for your service.
It was decided at the March 4 board meeting that the library will be manned by volunteers at regular hours, starting April 1, 2021.
A few recommendations for your reading pleasure are:
The Long Song, winner of The Orange Prize, by Andrea Levy. The Orange Prize is one of the United Kingdoms' most prestigious literary prizes, annually awarded to female authors of any nationality for the best original full-length novel written in English and published in the preceding year. The Long Song was made into a historical drama series for TV, and I saw some of it on PBS. If you watched, I think the book is even better.
The Orphan Collector, a Target Book Pick, by Ellen Marie Wiseman, is another wonderful historical novel which brings to life the period of Spanish Influenza. (My grandmother Emma Gertrude Ryan lost identical twin sons William and Henry to this flu, and the boys were just aged four or so.) Ellen Marie Wiseman has done a superb, meticulous, job of research and has written an engrossing tale of hardship and hope. Very good!
Hillbilly Elegy, a Memoir of a Family and Culture in Crises, by J D Vance. Mr. Vance is a marine who served in Iraq, a graduate of Ohio State University and Yale Law School, a good writer, and works as a venture capitalist. In my opinion, Mr. Vance has written a true and moving story of life struggles in America. One of the best memoirs I've ever read.
In addition to the above selections, I'm reading Dr. Sanjay Gupta's book Keep Sharp, and I'll pass it along to the library when finished. When I'm in need of a light, enjoyable book, I fall back to books I enjoyed like Ride the River, by Louis L'Amour, or Where the Crawdads Sing, by Delia Owens, and re-read them!
Come read at your library. If you are keeping a reading book list, I'd love to see or hear of it. I'll be at the library at 10 a.m. on April 2.
Happy reading.