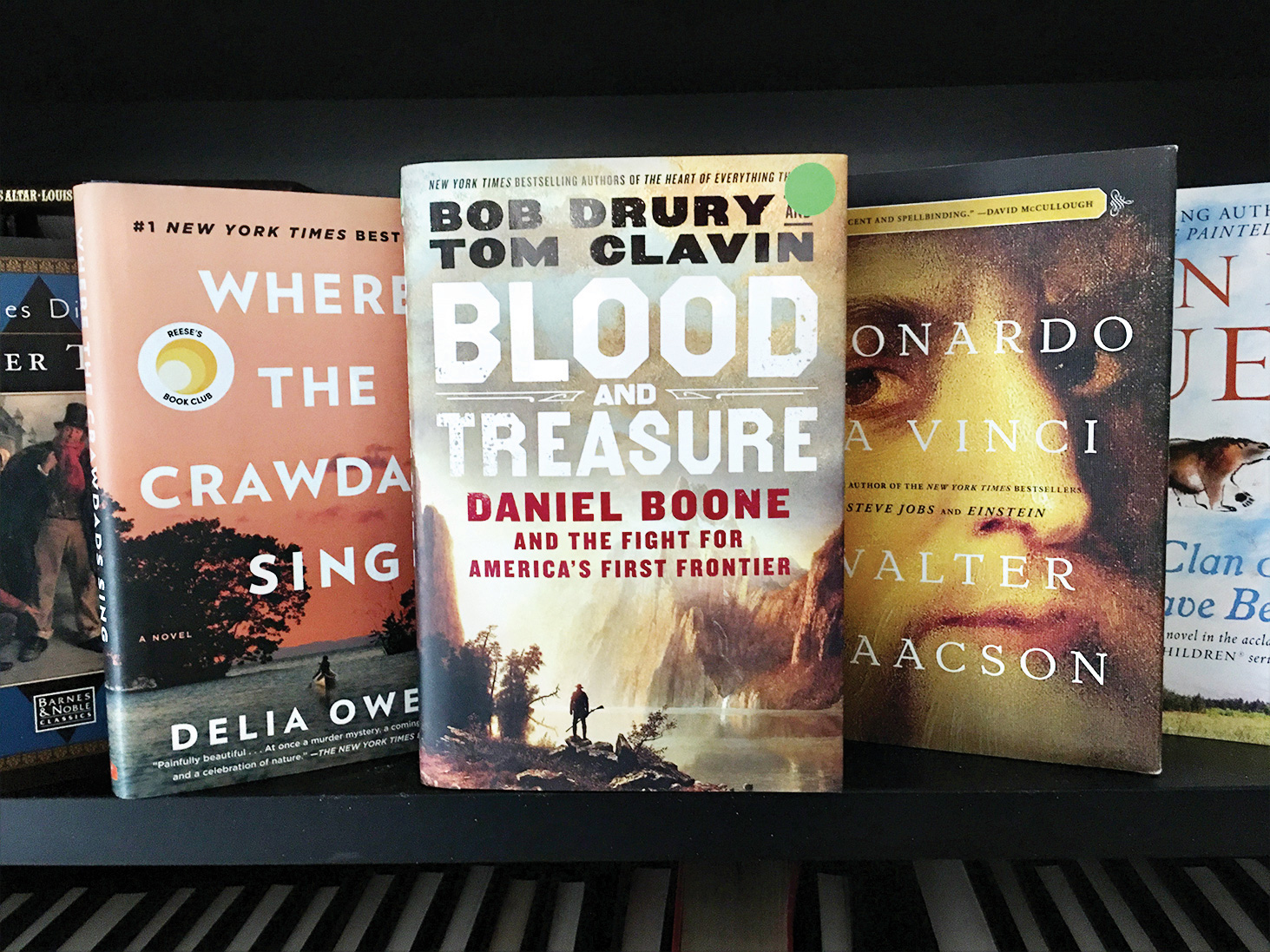 Bette Hargrave
Dear friends and readers,
Are you ready? June is here, some of our neighbors have left for the North, and we are enjoying Arizona spring. The weather is still acceptable. Ha ha!
Your Sun Lakes Country Club (SLCC) Library volunteers recently enjoyed a dutch treat luncheon on May 8 in the Sunset Grill dining room with a turnout of 16 (two tables of eight). Our service was wonderful, and the menu was just right. Thank you to the staff. We really enjoyed it! We will definitely be back!
Pat Weitzel, the assistant librarian, was delighted to shop for new large print novels, plus additional mysteries, a non-fiction, and a few paperback westerns this May.
First on the list of purchases is a non-fiction, really exciting historical story Blood and Treasures: Daniel Boone and the Fight for America's First Frontier by Bob Drury and Tom Calvin. Readers, this is history! We enjoy historical fiction, but this is real life!
Bob Drury and Tom Calvin both have a good background of non-fiction published works and work as journalists. Now, thanks to painstaking research by the above-mentioned authors, the history of the brutal birth of the United States of America is told through the eyes of both ordinary and larger-than-life men and women, white and red, who lived it and witnessed it.
The Midnight Library by Matt Haig is a number one Sunday Times Bestseller and instant New York Times Bestseller. Winner of Goodreads Choice Award for Fiction and Between the Covers and Good Morning America book club picks.
The Washington Post says it's a feel-good book guaranteed to lift your spirits! Gosh, that says it all, and this book is on my to-read list!
Also on our new purchase list are Sooley by John Grisham (large print); Bookshop by the Sea by Denise Hunter (large print); Consequences of Fear, a Maisie Dobbs novel by Jacqueline Winspear; and five new westerns.
Thank you to the Breakfast Lions Club for additional funds to buy large print books. The SLCC Library and patrons sincerely appreciate your donation.
Always looking forward to my next book. Thank you for reading.