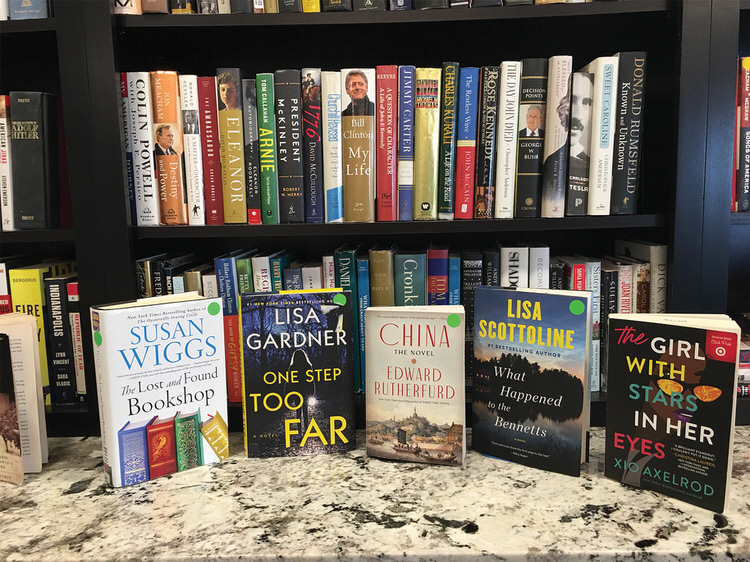 Bette Hargrave
Hello from your beautiful library.
On May 1, 1886, more than 300,000 workers in 13,000 businesses across the United States of America walked off their jobs in the first May Day celebration in our history (information picked off the Google app). Another bit of knowledge as I've read regarding May Day calls it a spring celebration for our growing fields, but I remember it as a day my mother helped me make paper baskets and add candy, and I had to deliver them to my neighbor friends, knock on their door, and run home.
As a four- or five-year-old little girl, I was a fast runner, but not fast enough! The boy across the street ran over before I could get in the house and kissed me! I was shocked. I didn't realize that would happen. My first kiss by a boy!
The SLCC Library purchases and donations new to our library are as follows:
1. The Paris Apartment, by Lucy Foley. From The New York Times Best Sellers List, a new locked-room mystery set in a Paris, France, apartment building in which everyone has something to hide.
2. One Step Too Far, by Lisa Gardner. A young man goes missing in the wilderness of Wyoming on the night of his bachelor party. Although he is a very experienced woodsman, he didn't leave a trace. I recommend this read, as I couldn't put it down, and the mystery had me guessing wrong until the very end!
3. City of the Dead, an Alex Delaware novel by Jonathon Kellerman. A thriller from a master of suspense. If you've previously been hooked by the characters of Psychologist Alex Delaware and Detective Milo Sturgis, you will enjoy this one.
4. Run Rose Run, by Dolly Parton and James Patterson. A young singer and songwriter on the rise to stardom and on the run, determined to survive. Nashville, Tenn., is where she hopes to claim her destiny, but will the darkness she fled find her and destroy her?
5. China, by Edward Rutherford. A historical novel of epic proportions. The struggle for power, Opium Wars in 1839 through the Taiping Revolt, the British burning of the Summer Palace, the Boxer Rebellion, and the long rule of the Dragon Empress culminating in the momentous Revolution of 1911. This historical novel is of special interest to me, as my husband and I traveled to China for three weeks in the early '80s.
6. What Happened to the Bennetts, by Lisa Scottoline. Just from the book jacket, I'm enthused to read this new pulse-pounding novel!
A special welcome to our new volunteer Charlotte Garner, who will replace Irene Anderson, who has left us for the North Country and family.
Every month as we purchase new reading material or receive donations, we feel so thankful. We are blessed to have wonderful patrons and fantastic volunteers!
Happy Reading, everyone!