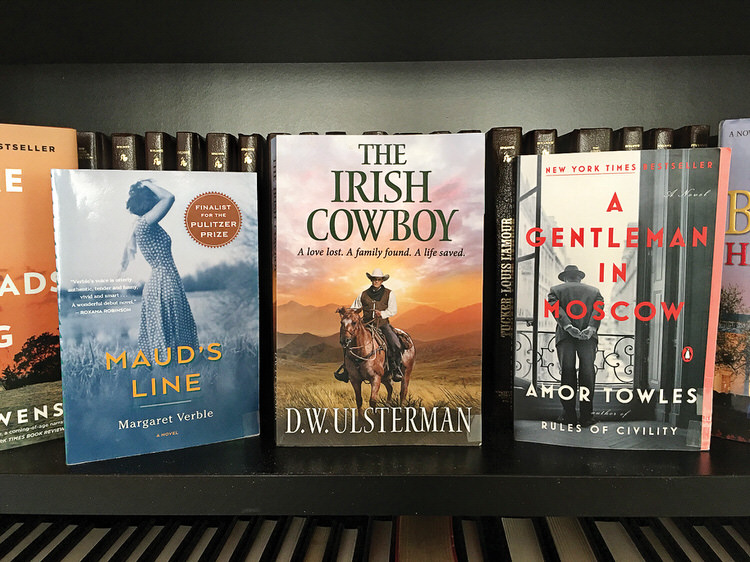 Bette Hargrave
Gosh, it's August already and a great time to read and stay cool!
I belong to a small Book and Color Group that meets once a month. We read books of our choosing, recommending them or not; sometimes we color and visit after a light, delicious libation.
From this group, I have found a wonderful read called: Maud's Line by Margaret Verble. This was her debut novel and a finalist for the 2016 Pulitzer Prize!
The setting is eastern Oklahoma in 1928. Eighteen-year-old Maud Nail lives with her rogue father and sensitive brother on one of the allotments parceled out by the U.S. government to the Cherokees when their land was confiscated for Oklahoma's statehood. Maud's days are hard work and simple pleasures … such as some of us have never experienced. The story includes family characters with names like Lovely, Mustard, Blue, and Early!
The "Mount Boys or Men," neighbors, and serious culprits who have been feuding with Maud's family for generations. There is violence and tragedy, but also a newcomer, Booker Wakefield, driving a wagon of household gadgets and books to sell. A real traveling peddler!
This story reminded me of a summer in 1961 when my family lived for a short time on a ranch with no running water and outdoor facilities. It was close to my husband's summer job working in a missile silo near the Black Hills of South Dakota. Two toddler sons and a three-month-old daughter, pumping water, heating it on the stove for baths, watching wild horses, and hopping Antelope running in the open fields, and listening to coyotes singing at night.
Beautiful weather and excursions to see the Mount Rushmore National Memorial or Custer State Park with buffalo stopping traffic. A wonderful memory of a time in my youth!
In the debut novel of Margaret Verble's, Maud shines as a reminder of the measures the women of our nation have always had to take to improve their lives and circumstances. I sincerely hope you'll look for and read this story!
In large print your library has The Irish Cowboy by D. W. Ulsterman.
As featured in USA Today, The Irish Cowboy tells the story of an old rancher named Hap who is holding on to the pain of a lost love while also fighting to keep what little is left of his life, his property, and his pride.
I'm enjoying this novel at present but will share it with you in the large print section.
D.W. Ulsterman is also the author of the award-winning San Juan Island Mystery Series. I'll be looking for more of his books.
Last but not least, my daughter has recommended A Gentleman in Moscow by Amor Towles, first published in 2016, which I have not read. Other recommendations for this book: "Transfixing, full of colorful characters … finely composed and stretches out with old world elegance," The Washington Post; "Irresistible," O, The Oprah Magazine; "Delightful," Chicago Tribune.
FYI, the library will not be attended on a regular basis on Sundays through the rest of the summer.
Thank you for reading!