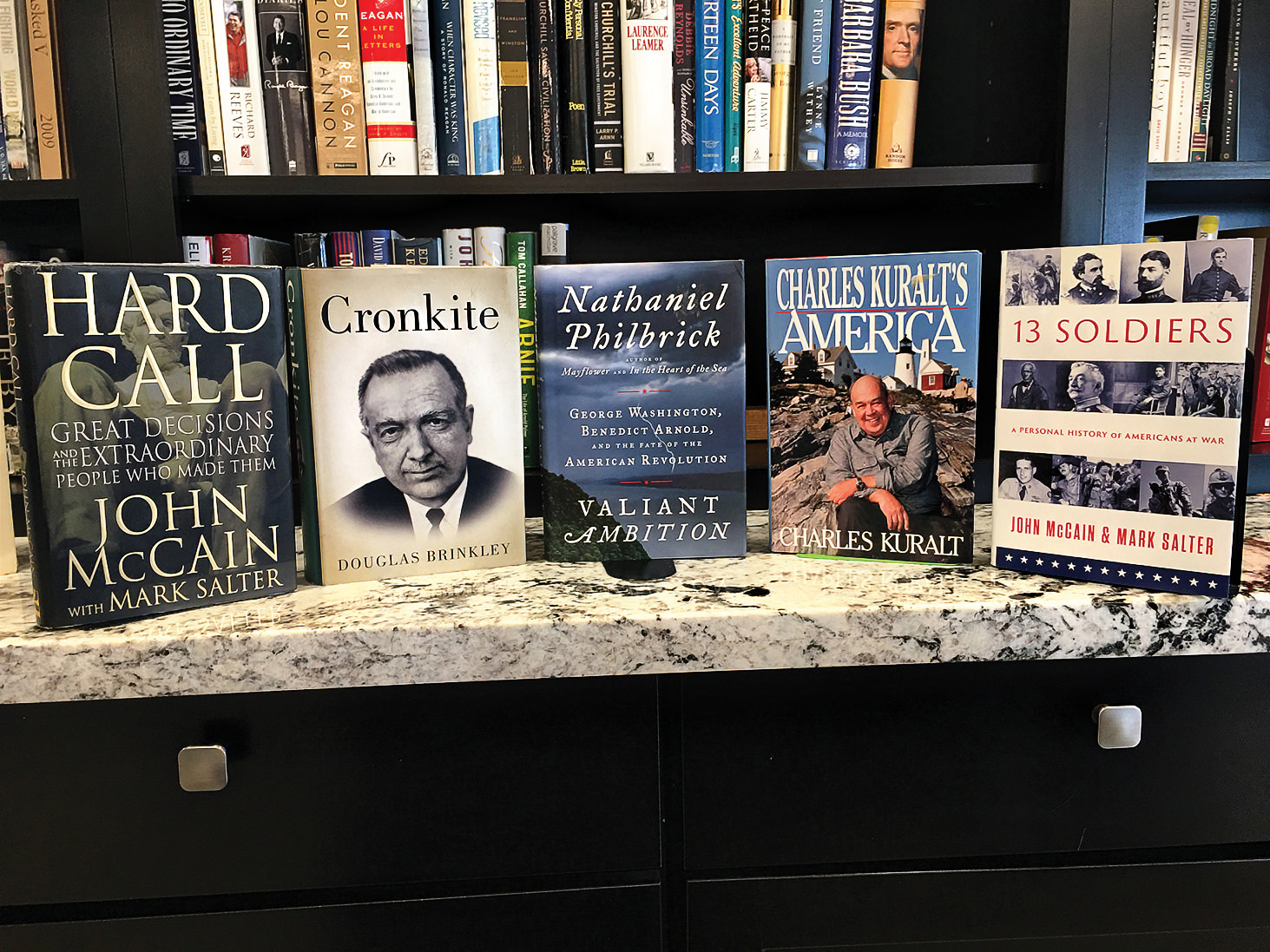 Bette Hargrave
In these trying times of COVID-19, with masks, distancing, and staying-home policies, divisive U.S. politics, including attack on our Capitol, and deaths of our loved ones (either due to COVID-19 or our ages) we are all looking for answers.
Reading more, rather than watching TV or listening to the radio, may give you some comfort and/or answers.
The SLCC Library has some Biography, History, and Non-Fiction on the shelves behind the librarian desk that may interest you.
Hard Call: Great Decisions and the Extraordinary People Who Made Them, by John McCain with Mark Salter. John McCain served as our Arizona Republican Senator for 11 years and served with the U.S. Navy in Vietnam, becoming a POW survivor! He and Mark Salter have authored several books that may interest you.
Charles Kuralt's America, by Charles Kuralt, an American journalist and most widely known for his career with CBS News and CBS Sunday Morning.
Valiant Ambition: George Washington, Benedict Arnold, and the Fate of the American Revolution, by Nathaniel Philbrick. Mr. Philbrick, an American author of history (a favorite subject of mine), has awards from the National Book Awards; also awarded Ambassador Book of American Studies and is a finalist of the Pulitzer Prize.
Cronkite, by Douglas Brinkley. This is a definitive, revealing biography of our American legend and renowned news anchor Walter Cronkite! A Goodreads Choice Awards Best History & Biography, published in 2012. A large and thorough read.
Another McCain with Mark Salter book I've enjoyed, and many of you will also, is Thirteen Soldiers: A Personal History of Americans at War. These personal stories of real heroes include men and women who served these United States of America, from the Revolution through the Iraq War.
Thank you for reading!