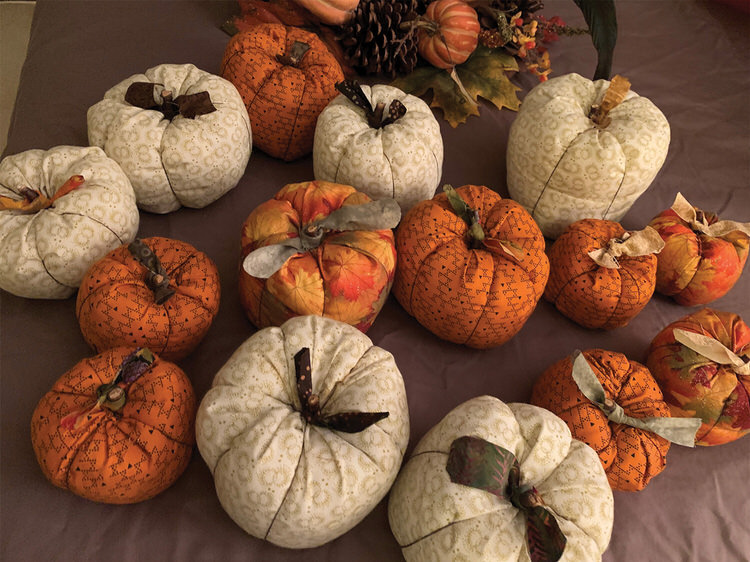 Debi Loofburrow
Now that summer is almost over, the first meeting of Agavé Quilters Guild for the upcoming season will be held on Sept. 7 at the location below. Featured will be many of the completed projects by those who participated in the UFO challenge over the summer. Many of the guild's members, as well as those in Friendship/Sewcialites groups, met over the summer months and have been very busy making items to sell at our upcoming boutique on Nov. 19, from 9 a.m. to 3 p.m. Members have created placemats (including some special "chalkboard" placemats for kids), microwaveable bowl covers, table toppers, wall hangings, zip project bags, cosmetic bags, tortilla warmers, card holders, walker bags, as well as a nice selection of Thanksgiving- and Christmas-themed items. More details to follow in the October Sun Lakes Splash.
Agavé Quilters Guild is open to new members of all skill levels. General meetings are held September through May on the first Wednesday of each month, at 1 p.m., in the Navajo Room at Sun Lakes Country Club 1, at 25601 E. Sun Lakes Blvd N., in Sun Lakes. Each meeting features a brief business update from the board members, a guest speaker, and a "show and tell" session allowing members to share their projects with the group.
For further information, please contact President Betty Bogaard at [email protected] or Dennie Sullivan, membership chair, at [email protected]. We look forward to welcoming you to our Agavé Quilt Guild, the original Sun Lakes Quilt Guild since 1995!