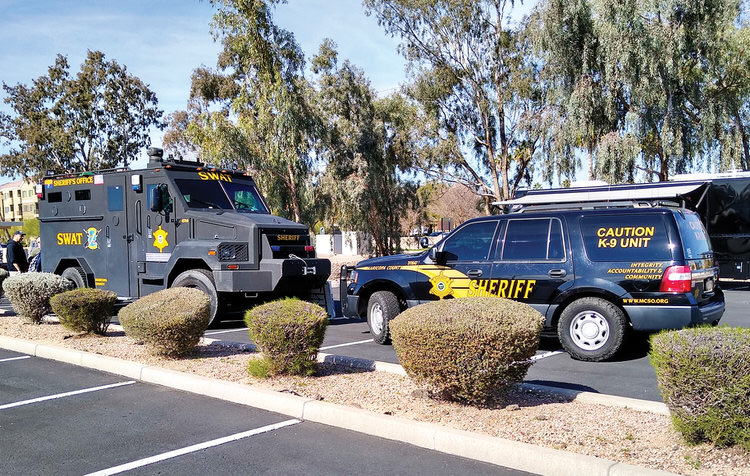 Save the date of Saturday, Jan. 28, from 10 a.m. to 1 p.m. for the Sun Lakes Posse's annual First Responders Community Open House at the Posse facility and adjacent First Baptist Church parking lots, 9531 E. Riggs Road, on the southwest corner of Dobson and Riggs Roads. Parking will be in the First Baptist Church parking lot off of Dobson.
Join Maricopa County Sheriff's Office (MCSO), Sun Lakes Sheriff's Posse, and AZ Fire and Medical. There will be fire trucks, a helicopter, Sheriff's SWAT, a K-9 unit, Patrol vehicles, a Search and Rescue drone, medical vehicles, a memorial horse, and free hot dogs!
This is a great event for the whole family. Come and talk to the first responders and see the specialized equipment we use every day.
Come and meet the Posse, see our vehicles, tour our building, and see what medical equipment we loan out.
See you there!