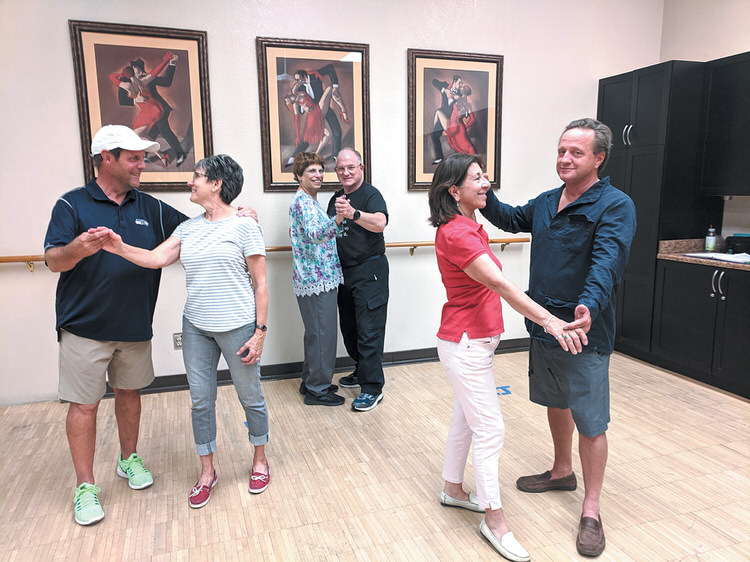 Learning this fun, social activity improves your health and mental acuity—a great combo!
In our classes there's nothing much to memorize, and we focus primarily on the music being played and our connection with our partner. It's dancing reduced to its simplest format ever.
This will be the best decision you make this new year. You'll not only impress yourself and your friends with this new skill, you'll increase your social skills as well. Can't beat the benefits of this activity.
Mary Lou Kaye, your instructor, is a two-time national dance champion and has over 30 years of teaching experience at all levels. Her social dance training method merges her experience as a ballroom instructor with her interest in "street" dancing, so your instruction will be professional and polished, but still all-around fun to your favorite music!
You are free to invite your family and friends. Share the fun!
For further details, give Mary Lou a call at 480-939-1869.