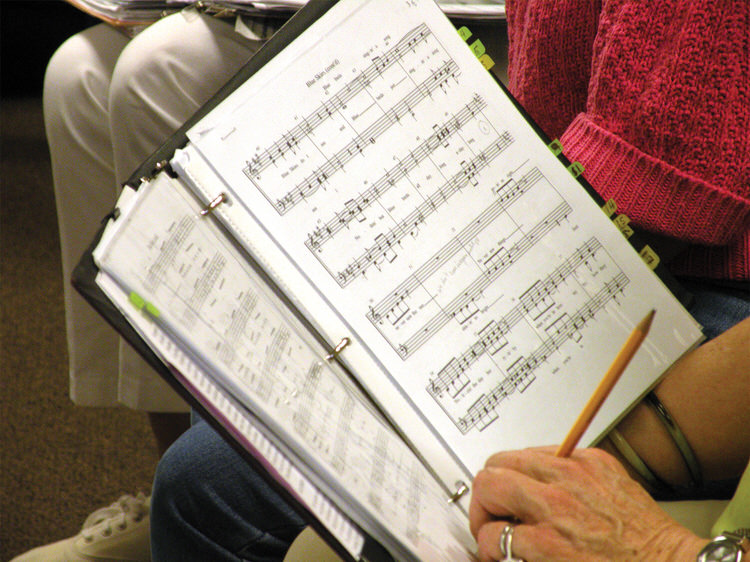 Rita Brown
The Chordaires (an all-female Barbershop chorus) are looking for reasons to gather and sing! We are going through our costumes and remembering past shows—and having a blast. Whether the songs have been patriotic or past favorites, we have enjoyed the sounds of joy and felt the love of community. One of my favorites is "Girls Just Want to Have Fun." What a hoot to sing and be silly at the same time. Maybe you got a chance to see that and enjoyed it.
If you are feeling the need to sing, or if you've been "practicing" in the car or at home with your pal, think about the Chordaires Show Chorus (Barbershop harmony at its best). We have fun singing "not so old" songs in a stylized Barbershop way. Not sure if you'd be a lead (soprano), baritone, tenor, or bass? Bet our nifty director could help with that.
Would you like to chat with a member to find out more about us? Well, how about a small get-together with one of our singers? I'd sure like to tell you about being a baritone with The Chordaires. And other gals might have something to say about their sections, like leads, tenors, and basses.
If you're interested in meeting and speaking with us, won't you contact me at [email protected]?