Rotary Club Gets CUSD Kiddos to Race Gravity Cruisers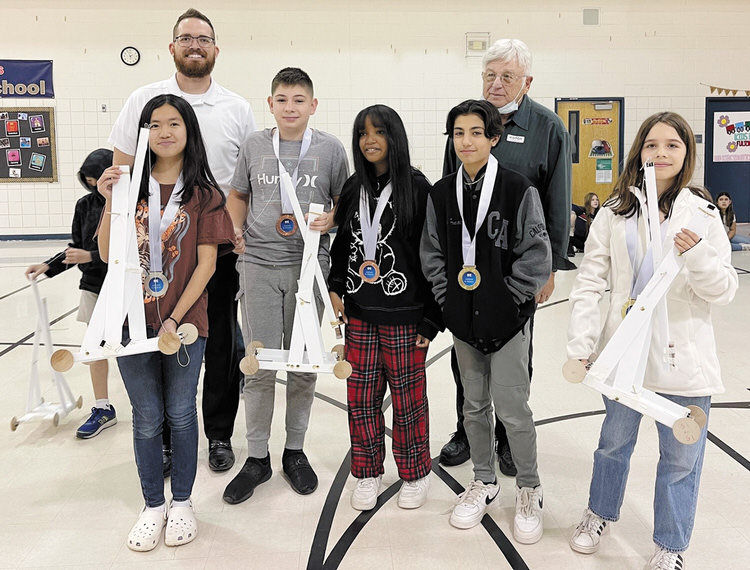 Dr. Honora Norton, RCSL Public Image Director
Rotary Club of Sun Lakes (RCSL) supports the following educational and community service project within the CUSD schools: The A World In Motion (AWIM) program is sponsored by the Society of Automotive Engineers (SAE) to get K-8th grade students to consider a career as an engineer or other technical fields. RCSL partners with SAE and provides volunteers to go into the classroom to work with the teachers and students using hands-on projects. RCSL provides recognition to the winning teams at the end of each session. The majority of the AWIM program volunteers are members of RCSL, General Motors employee alumni, and ASU students.
Per RCSL AWIM Lead Don Robins, "The A World In Motion program gets students excited about math and science. RCSL Rotarians and the ASU Rotaract Rotary Club members provided 'hands on' volunteers to work in the classrooms at CUSD Fulton Elementary. The 6th grade Gravity Cruiser mentoring started Nov. 14, with the final competition held on Dec. 20."
For more information about RCSL educational and community services programs, as well as membership, see www.sunlakesrotary.com.