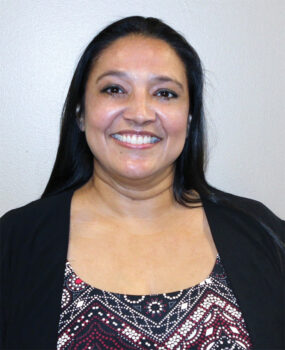 Deina Burnes is the City of Chandler Water Conservation Coordinator. She is also a Master Gardener and SmartScape graduate. She also holds the titles of Certified Cross Connection Control Specialist and Water Auditor!
Deina will show Sun Lakes and Chandler residents how to use the "online Residential Water-Use Calculator" to identify where and how to conserve. The calculator allows you to create a custom water budget for your property and provides information on how much water you should use indoors versus outdoors. She'll also go over the programs and assistance Chandler has to offer.
Visitors are always welcome to attend a meeting or field trip before deciding to join. Members with no previous gardening experience are welcome and are not required to live in Sun Lakes.
Meetings are held every month (including summer) on the third Tuesday. Attendees gather at 9:30 a.m. to socialize and enjoy refreshments and coffee. During this first half hour, we greet visitors, check out gardening books from our reference library, and purchase any raffle tickets. There is also a "Free Stuff" table where members donate citrus or herbs or plants for other members. The meeting is called to order at 10 a.m. The meeting ends at approximately 11:45 a.m., and members and visitors often go across the street to the clubhouse for lunch afterwards.
Check out our monthly newsletters and "Resources" section on our website, SunLakesGardenClub.org. The meeting location is the Chapel Center (house next door to Sun Lakes All Faiths Community Church), across the street from the Sun Lakes Country Club, at 9230 E. Sun Lakes Blvd. N., in Sun Lakes.