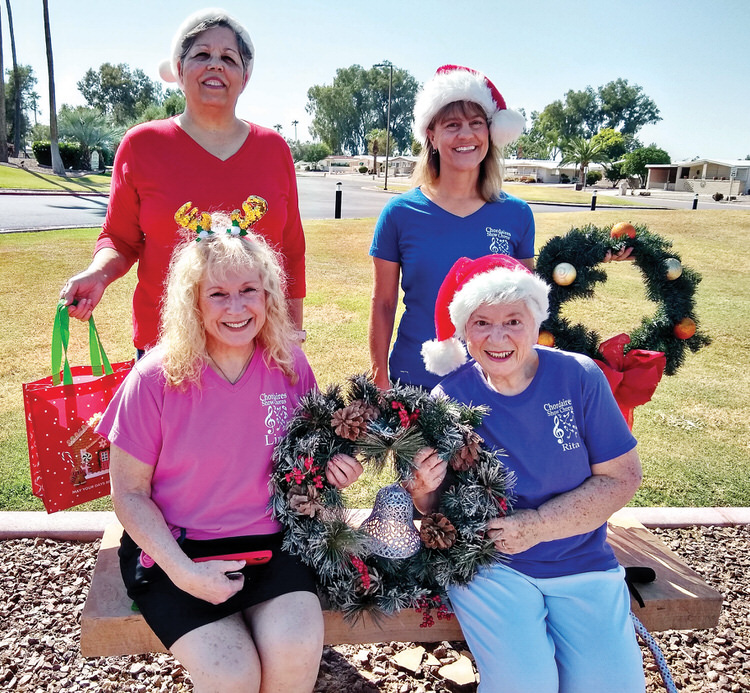 Sandra Bocynesky
Happy Holidays! We are so excited, we can't wait to tell you about what is forthcoming for all of our Sun Lakes residents, families, and friends. Chordaires Show Chorus is putting on a free Christmas performance the afternoon of Dec. 17, at 2 p.m. in the San Tan Ballroom at Cottonwood. You won't want to miss out on all the great music of the season as Chordaires perform their annual Christmas Show, called "Happy Holidays."
The program will feature loads of holiday favorites, from traditional carols to many songs that have become instant classics such as "Carol of the Bells" and "Mary, Did You Know." There is something for all ages as we remember the words of Clement C. Moore's, "T'was The Night Before Christmas." What a great way to kick off the holidays. It's free and fun!
Chordaires are under the expert direction of Marc Gaston. An extremely talented director with loads of credits to his name, Marc has been with the Chordaires for several years and keeps Chordaires on their toes as he introduces them to new holiday songs such as "Text Me Merry Christmas."
This is fun! This is music! This is the season that makes traditions! Make this a tradition with us as we present our Fourth Annual Christmas Concert, "Happy Holidays." Save the date now by putting this on your calendar for 2 p.m., Friday, Dec. 17, and spend a delightful afternoon steeped in the holiday spirit with your own Sun Lakes Chordaires Show Chorus.