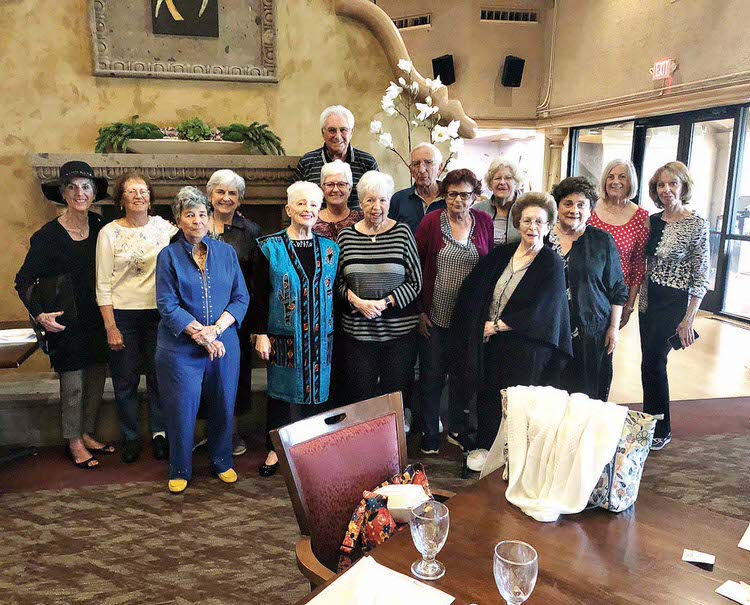 Lainy Sardina
LIFT your spirits! Become SMITTEN with new friends! REWARD yourself with small indulgences. LOVE YOUR LIFE when joining HAVURAH CHAI. Havurah Chai is celebrating its sixth year as a singles, Jewish social club in Sun Lakes. We are 28 members strong and still welcoming more good friends.
There is one event and a restaurant visit monthly. For those who need a ride, we have that, too. Guess what. Our yearly dues amount to smiles. Here for the summer? We have that covered as well. We just really like getting together!
On March 3, we will take a tour of the historic Chandler Museum and have lunch at Chompies. Easy! They are across the street from each other.
On April 8 you may join us on the Dolly Steamboat for a fantastic scenic cruise.
The Sun Lakes Jewish Congregation invites us to their Friday Shabbat Service on the second Friday of the month. After the beautiful service, we attend the Oneg Shabbat (dessert after the service) where we "sweeten" it up and get to know each other.
Come on in to meet us or call me and we can Kibbutz!
I enjoy hearing from you. I can be reached at 480-895-0974 or [email protected].