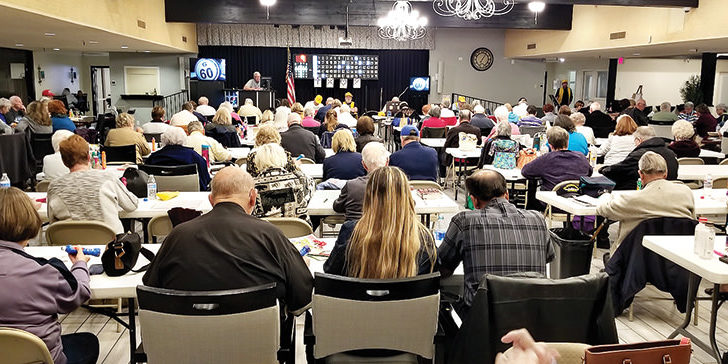 David Florence
VFW Post 8053 sponsors bingo at the Sun Lakes Country Club Arizona Room every Wednesday evening at 7 p.m. Card sales start at 6 p.m. Everyone is invited to join in the fun. A total of 19 games are played each week. That's 19 chances to win.
Our post has been conducting bingo in Sun Lakes for 30 years. Our games are conducted in accordance with the Arizona Bingo Commission. Winners are paid a percentage of the sales for each game. Coverall winners routinely receive prize money in excess of $500 with total payouts of all games approximately $1,750.
During the 30 years we have conducted bingo, we have made donations to veterans and their families in need, active duty personnel and their families in need, as well as select local causes. We also work with the Sun Lakes United Methodist Church Counseling services and assist veterans and their families who need counseling. Our Post Chaplain, Dr. Julian Pickens, heads that program. All told, we have donated more than $750,000 to these causes as a result of bingo earnings.
We look forward to seeing you at bingo each week.