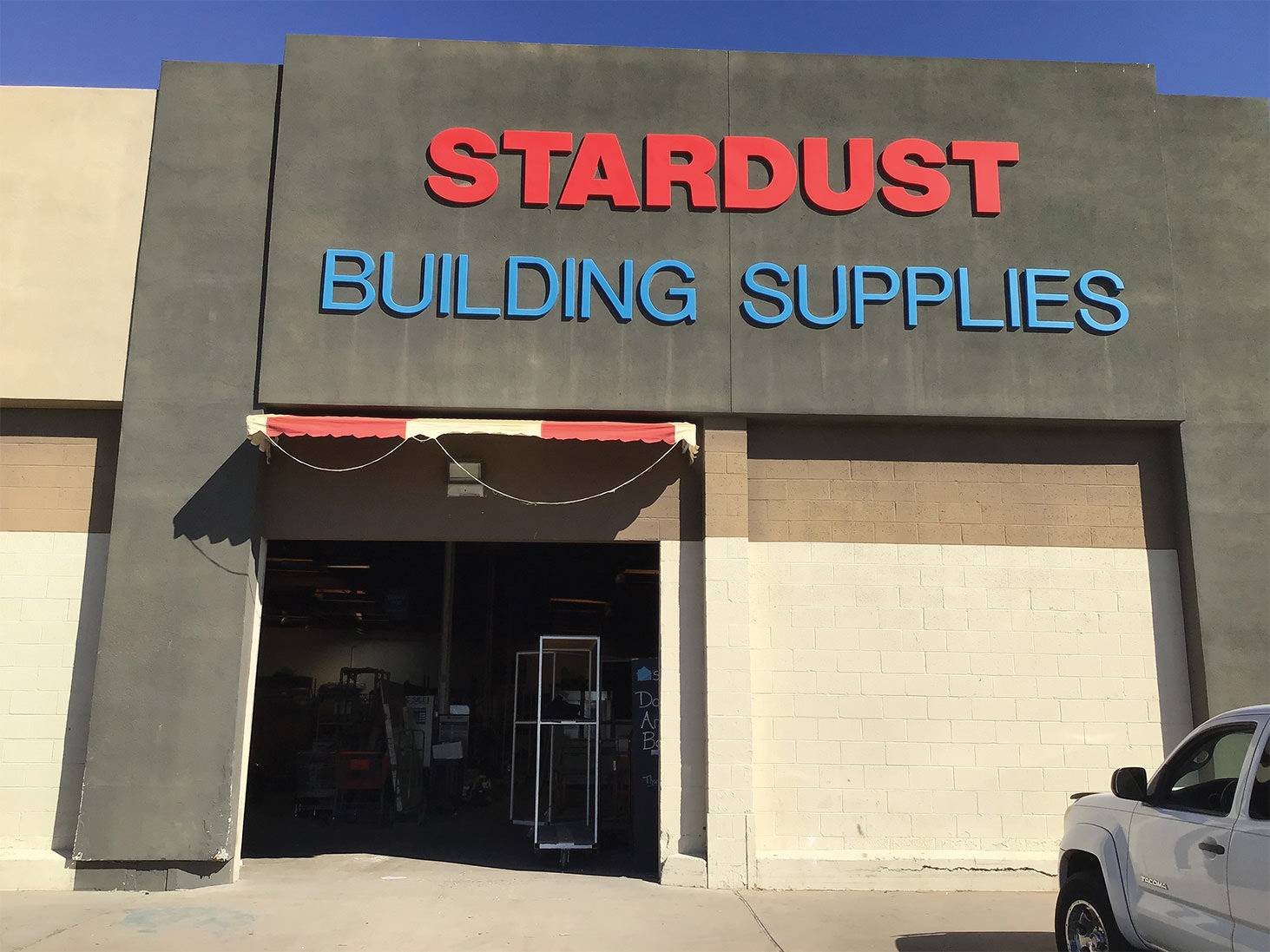 Karen Jayne, CEO of Stardust
Each year, over 500 million tons of remodeling materials go to waste in landfills, according to the Environmental Protection Agency; however, much of the building supplies are in usable condition. Those materials could have been salvaged, creating green jobs, reducing the content of landfills, and supporting sustainability in the community.
Stardust, the only locally-based building material reuse nonprofit organization in Metro Phoenix, works to divert usable building materials from landfills by salvaging new and gently-used items from residential and commercial properties, through its affordable deconstruction service. Since its inception in 1997, Stardust has diverted nearly 90 million pounds of usable building materials from landfills.
Stardust encourages homeowners to consider deconstruction as a low-cost, environmentally conscious alternative to demolition when planning their remodel project. Deconstruction has several benefits. It saves the homeowner money, as Stardust's nominal fee is well below the costs of demolition and disposal. It helps protect our environment by reducing the amount of usable materials in our landfills. It helps our community by making high-quality materials available to environmental supporters, DIY enthusiasts, low-income homeowners, and landlords repairing or renovating properties, so they may keep their rents low. Deconstruction also helps keep neighborhoods maintained, as gently-salvaged cabinet sets and appliances provide a renovation and remodeling resource for those who may not be able to afford the prices at big box retailers.
For properties that may not need deconstruction services but would still have usable materials, Stardust offers home pickup anywhere in Maricopa County. The only requirement is that the donation meets a minimum value of $125 and that they be gently-used or new in order to give customers the best selections possible. Customers can shop at Stardust's Mesa and Glendale reuse centers for a wide variety of gently-salvaged building materials at 50 to 80 percent off the regular retail price, including cabinet sets, appliances, windows, doors, flooring, electrical and plumbing fixtures, and furniture.
Proceeds from Stardust Reuse Centers support the Gifts In Kind program. Gifts In Kind distributes usable materials to nonprofit organizations in Maricopa County. Annually, Stardust distributes over $12 million in household goods to over 400 agencies, touching the lives of over 200,000 individuals and their families with material resource needs.
Stardust is constantly growing and striving to do more for the community and the environment. Their deconstruction services and reuse centers offer customers affordable building supplies, helping keep materials out of our local landfills and putting them back into the community for reuse.
For more information, please visit www.stardustbuilding.org, or call 480-668-0566.
About Stardust: Founded in 1997, Stardust is a non-profit organization that operates two reuse centers for home improvement which sells gently-used, salvaged, and surplus building materials at affordable prices. Stardust sees a future without waste; a sustainable community where resources are reused or redistributed. In 23 years, they have diverted nearly 90 million pounds of usable building materials from the landfill, served over one million customers, and through their Gifts In Kind program, have provided nearly $49 million of household items to hundreds of nonprofit organizations.