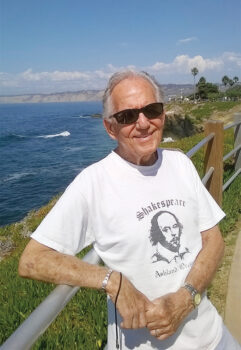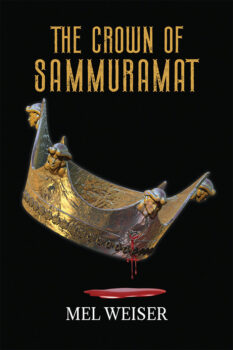 Joni Browne-Walders
Outskirts Press announces the publication of The Crown of Sammuramat, the latest novel by Sun Lakes resident Mel Weiser.
"Gripping … history and mystery in every chapter!"
Fact: Demi-goddess Sammuramat ruled Ancient Assyria from 810 to 805 BC. Today, some scholars argue that her power lived in her crown. Prize-winning author Andre Lasker is one of these believers, and a soul-shattering museum experience compels him to search for Sammuramat's crown. Others have had museum experiences identical to his, one of whom is lovely and mysterious Tana Castalia. Theirs becomes a suspicious and contentious partnership. However, danger slowly transforms their fears into a force of mutual appreciation and trust. Chief among other crown hunters is a brilliant but demented cult leader who identifies himself as Mighty Banda. Banda's objective is to rid the world of all who would find the crown before it becomes his. Consequently, he sees Tana and Andre as his foremost enemies. Narrow escapes, violent confrontations, and sacrificial rituals threaten Andre and Tana at every turn. However, love is their principal defense, and they use it wisely to escape the madness they are forced to face.
The Crown of Sammuramat is available worldwide on Amazon, Kindle, Barnes & Noble, Ingram, and Baker & Taylor websites.
About the Author: Mel Weiser's love of writing began when he was in the U.S. Navy during World War II. The 19-year-old sailor came upon a book that changed his life. It made him see the possibility of a meaningful and rewarding future in writing. He wasn't wrong. Since that time, he has written novels and plays and has enjoyed a measure of sweet success in both areas. His earliest novels were The Trespasser (Avon Books) and Within the Web (Dell Books), followed by Nick Nolte: Caught in the Act (Momentum Books), a portrait of the famous actor at work.
His most recently published books include On 174th Street: The World of Willie Mittleman and Viva Puccini! Weiser has also been a high school teacher, a college instructor for 17 years, an acting coach, and a stage director of over 25 professional productions in regional theater, and once on Broadway. He is a native New Yorker who raced to the Arizona sun after being caught in one-too-many ferocious East Coast blizzards. Mel enjoys jazz, theater, research, the excellence of champions, and the astounding grace of professional dancers. But, above all, he feels that life in Sun Lakes is absolutely beautiful! He and his wife Joni have been Sun Lakes residents since 2006.
He hopes you will enjoy The Crown of Sammuramat as much as he enjoyed writing it. He is currently working on his next novel, The Great Man, due out next year.