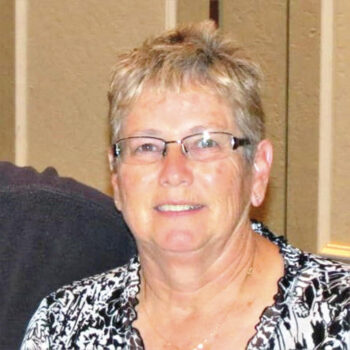 Reggie Wegman
Congratulations to all the hardy ladies who played through the summer. It wasn't easy, but you all endured and had a few laughs doing it.
There are a few dates to put on your calendar, phone, datebook, etc.
A Welcome Coffee for all of our members and anyone who would love to play nine holes of golf with a bunch of fun ladies will happen on Nov. 2, from 9:30 to 10:30 a.m. Come and join us in the league room of the Pro Shop. You do not have to be a resident of Sun Lakes. Most of our winter visitors should be back, so come on over to the Pro Shop and say hi to those we have missed over the summer. If you know someone who is thinking of joining us, please bring them along.
The official start of the season will be Nov. 9. To celebrate this occasion, a scramble and luncheon are scheduled.
Your check for $20 made out to "OLNGA" for the luncheon and sent to or dropped off at Rachel Enloe's home is your reservation. Please have the check for the luncheon submitted no later than Oct. 26. The sign-up for golf, as usual, will be made on Chelsea, the reservation system. The scramble will start at 9:30 a.m. with lunch to follow at 11:30 a.m. in the ballroom in Oakwood. A flyer will be sent to you by email with all the details. Rachel is our finance chair, and her address is listed in your handbook. If you are out of town, the same applies.
Now the rest of the story:
Kathy Chebuhar is our president. Kathy accepted the position and has done a great job. Kathy was born and raised in Iowa. Her dad worked for the Milwaukee Railroad. After the railroad went out of business, her family bought and still maintains the Hornick Depot in Hornick, Iowa. It is on the Registry of Historic Places in the U.S. and is now a museum.
Kathy moved to Arizona with Bob in 1994. They were married on hole number 15 of Poipu, Hawaii. At one time, they lived in the "Tukee," that's Ahwatukee. When Kathy was ready to retire, she picked Oakwood as their destination. She played around, golf that is, for a couple of years, but only got serious when moving here. She has been a member of our OLNGA league for 18 years.
She has served and chaired on many different committees in our league. She was social chair, handicap chair, communications chair, she has helped in any area that needed an extra set of hands, vice president, and now president. She has never said no to any challenge. She is always ready to help and deserves big kudos from our ladies.
Kathy loves to craft, and you may have some of the doo-dads she has made for us over the years: winged lace angels, little tiny sweater ornaments, counting beads, hearts, leprechauns, turkeys, Christmas stockings, etc. You may even have some hanging from your Christmas tree. Thank you, Kathy, for all you have done for us.