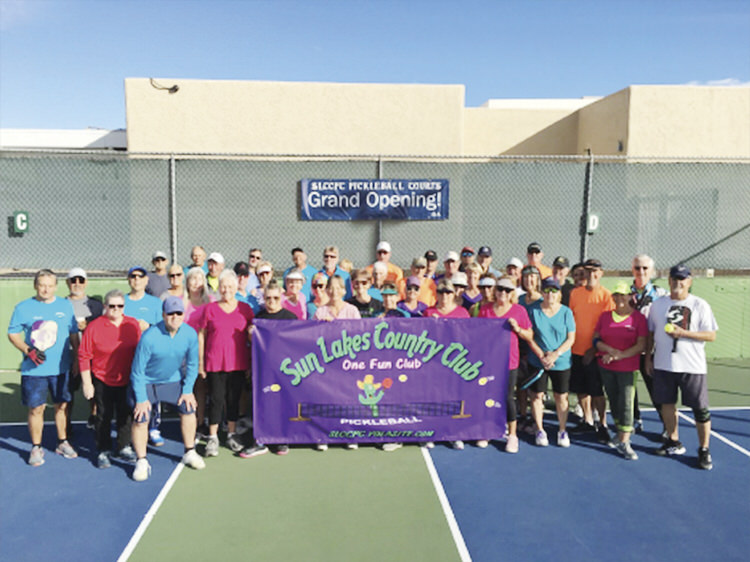 On Oct. 30 SLCCPC hosted their first social of the new pickleball year to celebrate the Grand Opening of their new pickleball courts! We had 50-plus members come join us in round-robin games, coffee, and donuts.
We recently acquired four new permanent courts and four temporary courts, which now gives us a total of ten courts available to us on club days.
SLCCPC is a social club that encourages and promotes a fun and social atmosphere, where club members of all skill levels can enjoy playing pickleball. Our club offers clinics and lessons to learn and improve pickleball skills. We have socials with fun activities, great food, and opportunities to meet new friends.
Pickleball is a fun, easy sport to play and is the fastest-growing sport in the world.
We are currently offering Intro to Pickleball Clinics on Wednesday mornings, with one evening and one Saturday clinic a month. If you have been thinking about trying out this fun sport, now is your chance to come and learn how to play pickleball. If you don't have paddles, no worries, as we have paddles available for use.
For more information on these clinics or our club, contact us at [email protected] or [email protected]
Hope to see you there!