June Meeting Highlights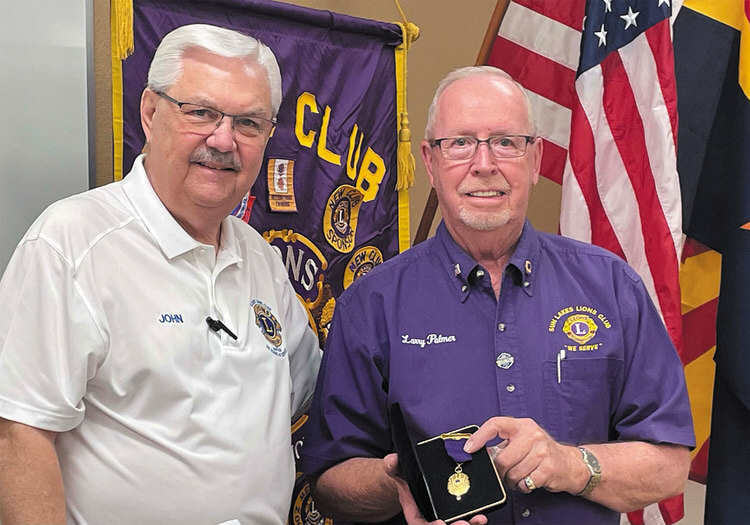 On June 1 the Sun Lakes Lions Club held their year-end meeting during which the 2023-24 Board of Directors were installed.
SLBLC Vice President Jack Dreyer Named Club Lion of the Year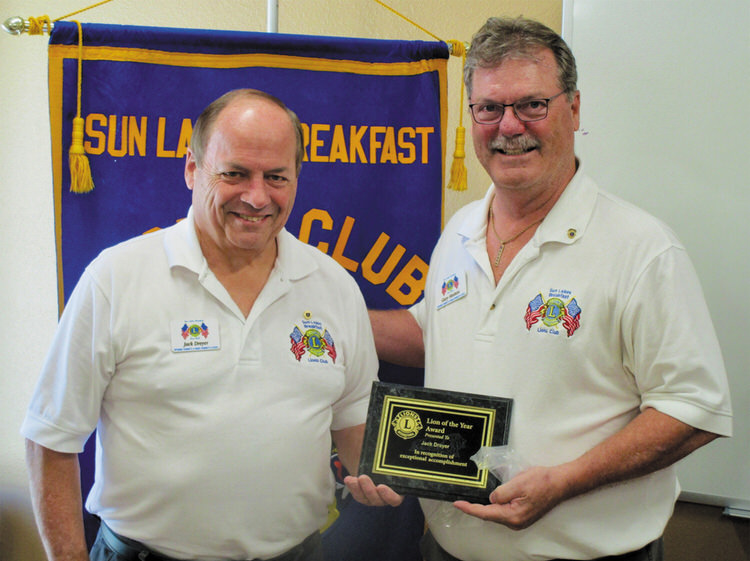 SLBLC First Vice President Jack Dreyer was named Lion of the Year by Sun Lakes Breakfast Lions President Gary Aleshire, for the huge amount of work he has done for the club. (Photo by Mac Davey)
Sun Lakes Lions Club and Red Cross Blood Drive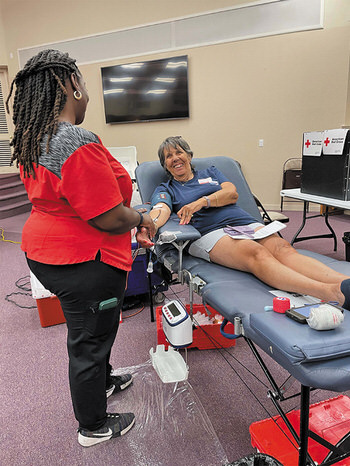 On June 7 the Sun Lakes Lions Club co-sponsored a blood drive with the Red Cross at Sun Lakes United Methodist Church. Another drive is scheduled for September.
Sun Lakes Breakfast Lions Donate to Sun Sounds of Arizona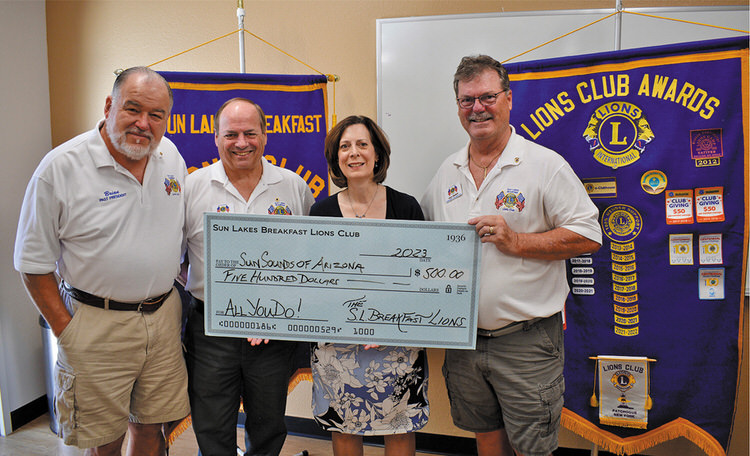 In 1925 Helen Keller spoke at the Lions Clubs International convention and challenged them to be "Knights for the blind in the crusade against darkness." Since then, Lions Clubs worldwide have made assisting the blind and those with vision difficulties their main cause.
Since 1979, the Sun Sounds of Arizona have been broadcasting free of charge over 200 programs—everything from daily newspapers, both local and national, to monthly magazines. They also have specialized shows on everything from business to sports, right down to your weekly grocery ads. Their devices are free, as well as being available on bedside TVs at health facilities and on HD radio (89.5 FM), mobile apps, and through your smart speakers.
The Sun Lakes Breakfast Lions are always proud to make this yearly donation. Visit Sun Sounds on the web at www.SunSounds.org.