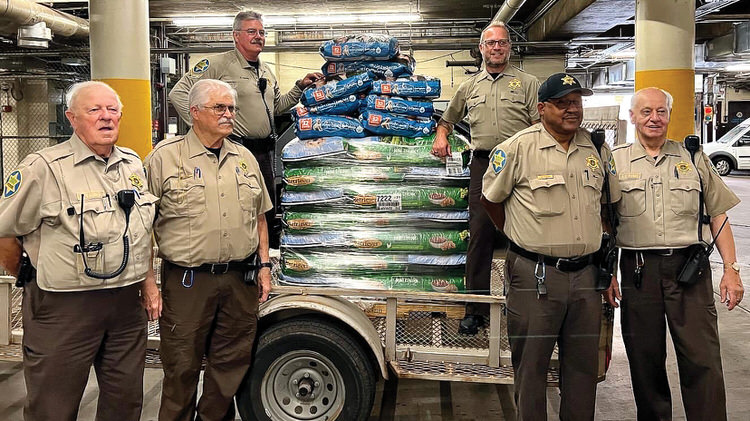 Cmdr. Craig Lloyd, Sun Lakes Sheriff's Posse
Your Sun Lakes Sheriff's Posse has been busy as the summer comes to a close. I am excited and very proud of the volunteers who continue to step up and donate their time and energy for the Sun Lakes community and on behalf of the Maricopa County Sheriff's Office (MCSO).
As a prime example, just recently, we had an overnight need for food at the MASH (MCSO Animal Safe Haven) animal shelter, so we all agreed to help and personally chipped in to donate 1,300 pounds of dog food to the Sheriff's MASH Unit, with half of the donation being matched by our local Tractor Supply store right here in Sun Lakes.
Many thanks to Justine, the store manager at Tractor Supply, and again to the outstanding volunteers at the Sun Lakes Sheriff's Posse. As always, I'd like to give thanks for the support shown by you, the residents of Sun Lakes, for your continued support of our mission to serve this community.