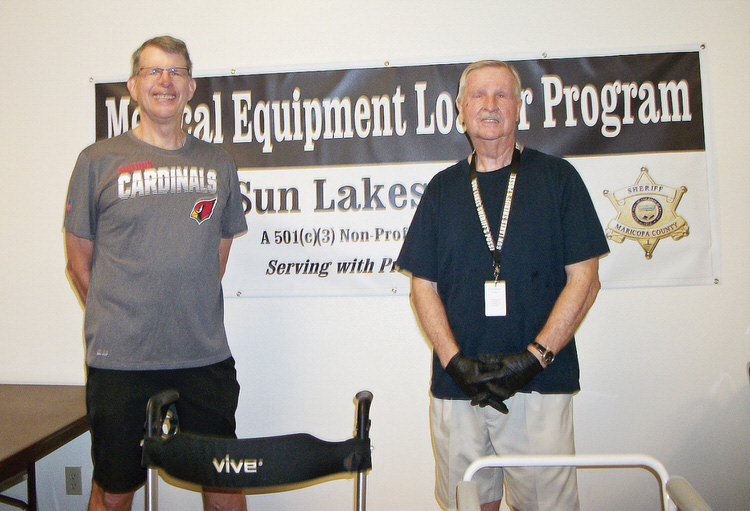 Throughout the entire year, many volunteers of the Sun Lakes Posse Medical Equipment team are here to serve the residents of our community. These volunteers sanitize the equipment, rotate inventory, verify returns, and inspect equipment. They also put ID tags on equipment going into our inventory and help residents load and unload equipment into their vehicles if needed.
If you are interested in helping with these duties, please come to the office and pick up an application. We can always use the help to serve our Sun Lakes residents.
We accept donations of equipment in good condition. When we get equipment that we cannot use, we contact the local veterans office to see if they can use the equipment.
We are very fortunate to have Doug, who takes items that we cannot use or that are no longer usable, to a Catholic church in Mexico. He does this for no charge to us. If we did not have this service, we could not take many of the medical items that we cannot use from our residents.
We are here to serve you with your medical equipment needs. The office phone number is 480-895-8751, Ext. 1. The office hours are 9 a.m. to noon, Monday, Tuesday, Thursday, and Friday. We're closed on Wednesday and for holidays.
The office is located at 9531 E. Riggs Road, in Sun Lakes.
Thank you for your continued support of the Sun Lakes Posse programs since 1986.