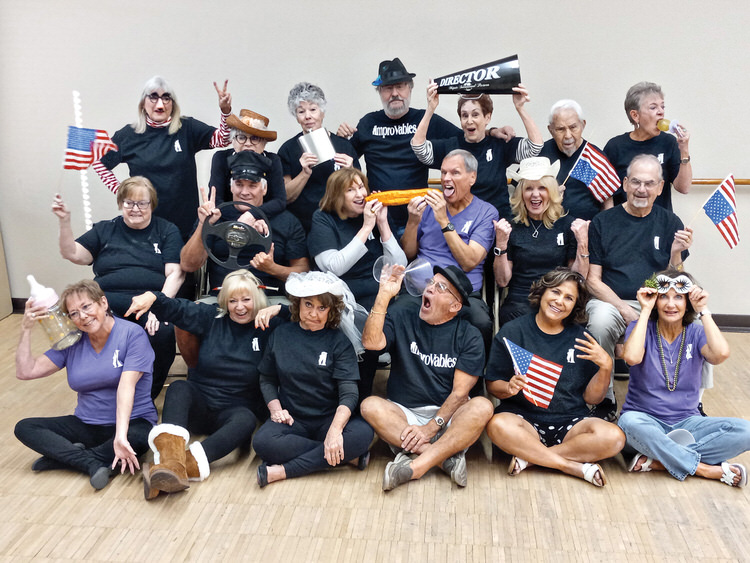 After great success with two sold-out shows in the Fall of 2021, The ImproVables, Sun Lakes' own comedy improv troupe, will perform at Sun Lakes Country Club on Wednesday, Sept. 28. The evening will include both dinner and a show in a nightclub-style atmosphere. Tickets are $25 per person. Doors open at 5 p.m., dinner is served at 5:30 p.m., and the show begins at 6:30 p.m. The dinner menu includes a chili and potato bar, salad, and brownies for dessert.
The ImproVables shows are always new and fun, as they perform skits and scenes based on suggestions from the audience and off the top of their heads—no scripts and no rehearsals! If you like to laugh, be sure to get your tickets before they sell out!
Ticket sales begin on Tuesday, Sept. 6. Tickets can be purchased at the Administrative Service desk at SLCC or online at www.ticketsource.us/slhoa1.