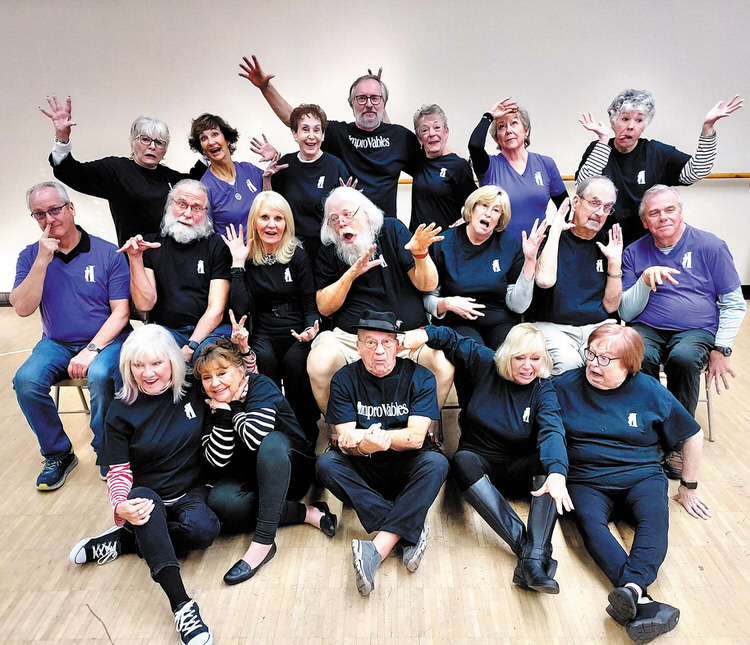 Tickets to the upcoming Feb. 8 show at Sun Lakes Country Club were snapped up by eager fans of the zany improv group The ImproVables. Sun Lakes Community Theatre's comedy improv troupe has been selling out venues consistently since they returned to the stage after COVID-19 caused them to take a two-year hiatus. They've performed most recently at both the Sun Lakes Country Club and Cottonwood, as well as an abbreviated show for the residents of Robson Reserve.
On March 30 they will delight residents at Friendship Village when they take their show on the road to Tempe. They joined their "sister group" Off the Cuff for a recent anniversary/reunion show on the campus of Chandler-Gilbert Community College, where they were well received. Several other shows are in the works for the upcoming fall season.
Every show is different, as they are each based on suggestions from the audiences. If you need a unique and fresh entertainment option for a special event, club meeting, or celebration, consider booking The ImproVables. You won't be disappointed. Contact Phyllis Novy at [email protected].