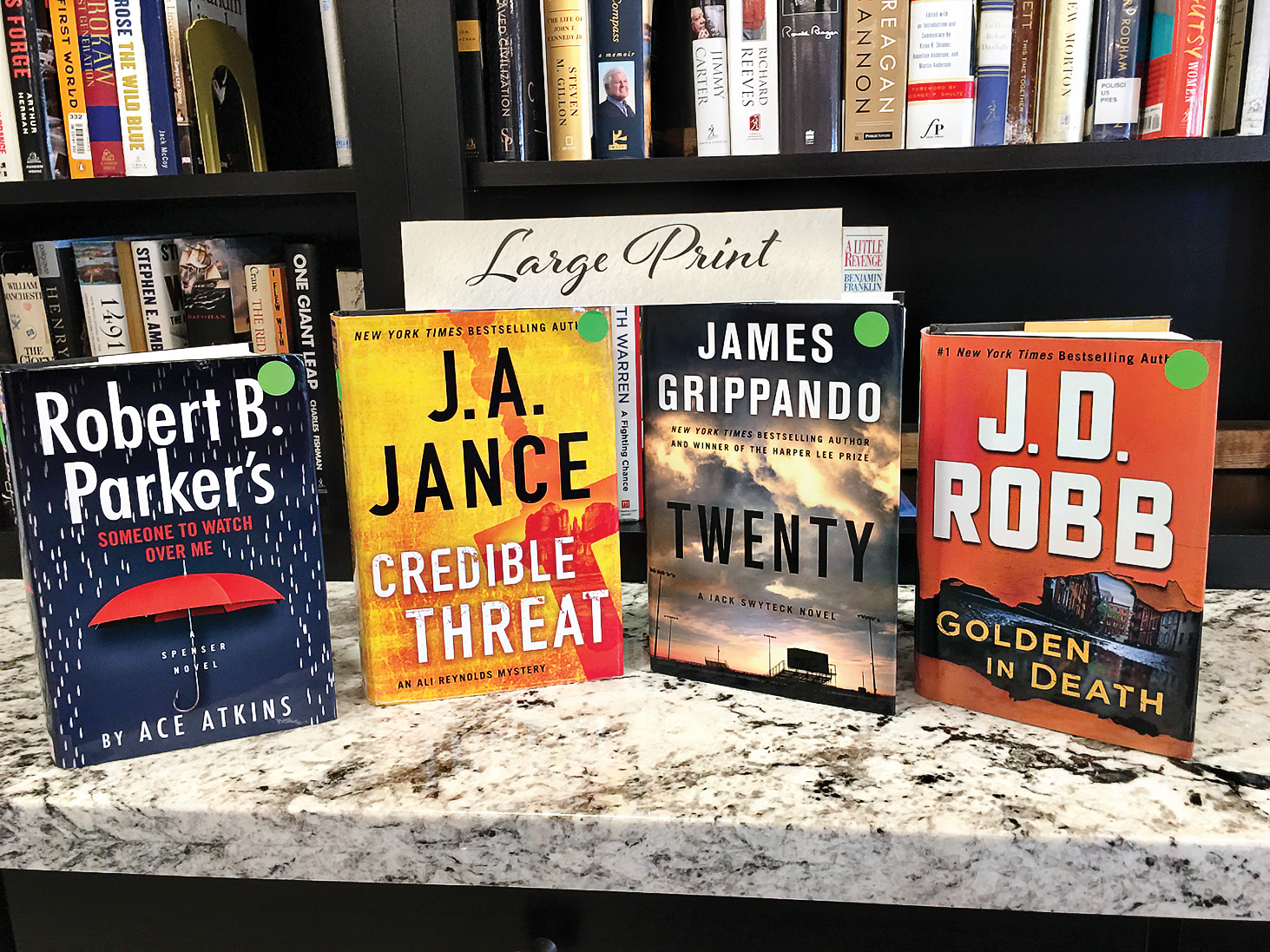 Bette Hargrave
Dear Friends and Readers,
Our library has recently had multiple compliments regarding the atmosphere and quality of our reading materials. Thank you from all of the volunteers and our building management!
Something new for us to brag about is signage recently installed to help you find categories and authors. Happy hunting and reading!
New purchases by our assistant head librarian Pat Weitzel are on the locked shelves and may be checked out by signing up for the book of your choice in the red folder on the librarians' desk. A librarian will call when it's available to be picked up.
The latest are: Twenty, by the good-looking James Grippando, an American novelist and lawyer. He won the 2017 Harper Lee Award for Legal Fiction; his genre is crime fiction, legal thrillers, and young adult fiction. Twenty is a legal thriller about a mass shooting in a school, the 18-year-old defendant, his lawyer, the families, and the blow-up of community, and is so timely!
Robert B. Parker's Someone to Watch Over Me, by Ace Atkins, is the latest Spencer and Mattie Sullivan novel, and a really good addition to the series.
I am happy to announce these additional titles on order:
Serpentine, a psychological thriller by Jonathan Kellerman
Faithless in Death, a Death Series #52 with Eve Dallas, by J. D. Robb
Missing and Endangered, a Brady novel of suspense, by J. A. Jance
A special thank you to all of the patrons of the library for your patience, donations, and care of the library. Thank you, and happy reading!