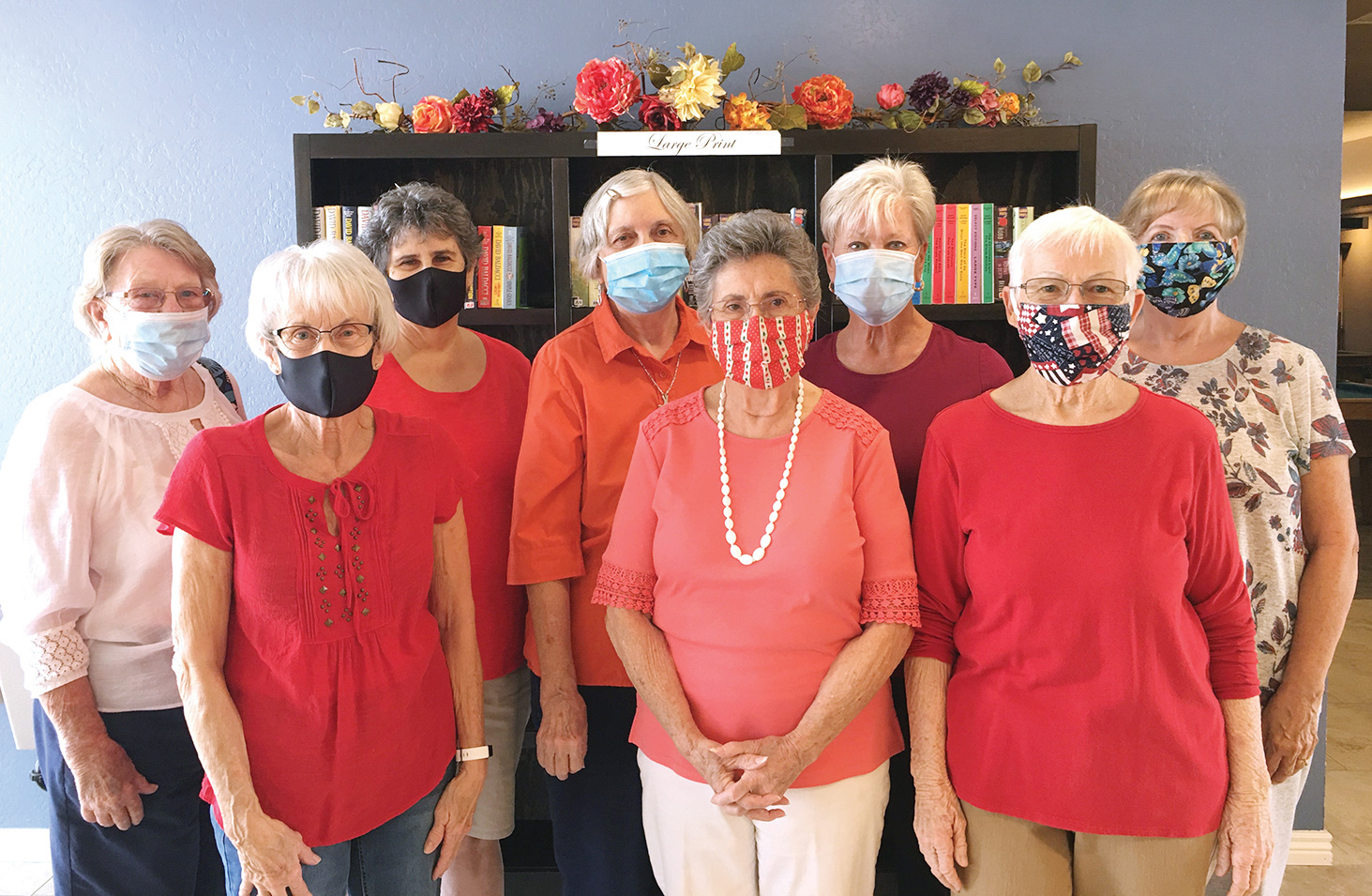 Bette Hargrave
Dear friends and patrons:
The COVID-19 virus shutdown of the library sent most of your volunteers into quarantine for their safety and health. A few brave volunteers have been working through to try to keep your library safe and functioning.
They are board members Doreen Taylor, head librarian; Pat Weitzel, assistant librarian; Mary Droke, secretary; and volunteers Jan Bobbett, Nancy Garlish, Carol Kight, Donna Quinn, Ev Rainwater, Kim Randall, and Nancy Snediker. Please give them an appreciative greeting when seen.
Your volunteers are not working a regular schedule; therefore, to check out books from the Best Seller or New Purchase books in the locked section, please list the book desired, your name (please print), and a phone number on the sheets provided on the desk. A volunteer will call you as soon as the book is available. There is a complete list of our locked books available on the right hand corner of the desk.
Two newly-purchased books in October are Troubles in Paradise by Elin Hilderbrand. This is the final book of a trilogy. Previous titles are Winter in Paradise and What Happens in Paradise.
The second purchase is The Book of Two Ways by Jodi Picoult, the New York best-selling author of Small Great Things and A Spark of Light.
Thank you for reading!