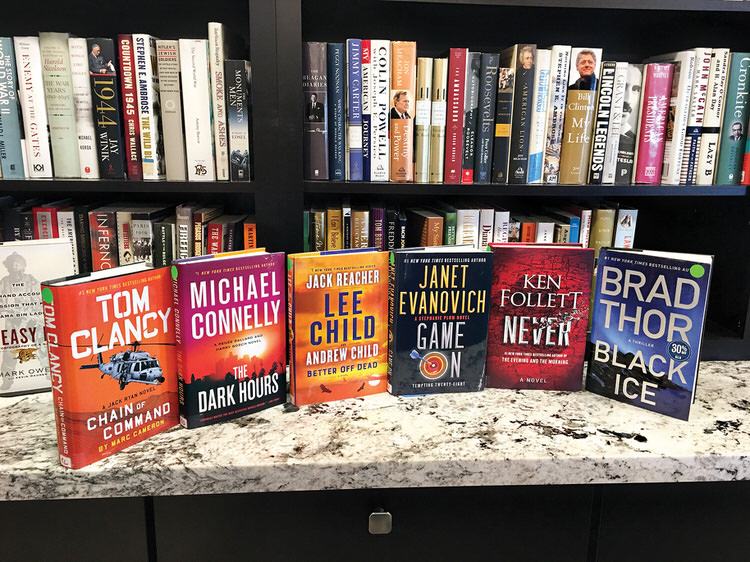 Bette Hargrave
Happy New Year to our fabulous reading patrons, and thank you for your continuing patronage and donations. You are the reason for the many volunteers who enjoy working for this beautiful library.
Pat Weitzel, our assistant head librarian, is also in charge of Best Seller purchases. We thankfully welcome her back to purchase our favorite authors and newest Best Sellers. A list of a few:
1. Mercy (An Atlee Pine Thriller, 4), by David Baldacchi, definitely a favorite author
2. Better Off Dead, by Lee and Andrew Child. A Jack Reacher story, and those of us who have been keeping up with this character love him.
3. Chain Of Command, a Tom Clancy, by Marc Cameron, and another well-read character, Jack Ryan, in his 21st novel
4. The Dark Hour, by Michael Connelly, a Renee Ballard and Harry Bosch novel, 4
5. Game On: Tempting Twenty-Eight, by Janet Evanovich. In addition to this hardcover novel, we have numerous paperbacks in the Evanovich Series!
6. Never, by Ken Follett. Mr. Follett was born in 1949, and I've been a fan since the '70s with The Key to Rebecca and Eye of The Needle. Excellent espionage reading!
Our library is small, but we try to maintain a current reading list, and our volunteers are available Monday through Saturday from 10 a.m. to 2 p.m.
Thank you, and Happy Reading!