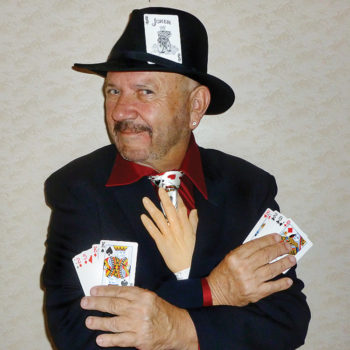 Ray Texeira
Last year, "The Magic of Raymond" charity show raised thousands of dollars, and I am excited to announce that the team is back together to do another charity show this November. Hopefully, by then, we all can get back together and have some fun. Members of the production team are "virtually" building props, writing scripts, and putting the show together in multiple locations. I am so fortunate to have last year's team of dedicated volunteers back, along with a couple of new members.
This year's show is called "Thinking Inside the Box." All of the money raised will go to the Sun Lakes Chapel which hosts a number of congregations that are involved in various types of service in our community. It will be held in the chapel which will be an interesting venue and, of course, we will follow any recommended social guidelines. I'll be bringing back a couple of our favorites from last year, but most of the acts will be new with some real surprises.
As we get closer to the date, keep an eye out for future Splash articles with details of the event and ticketing. Stay safe!